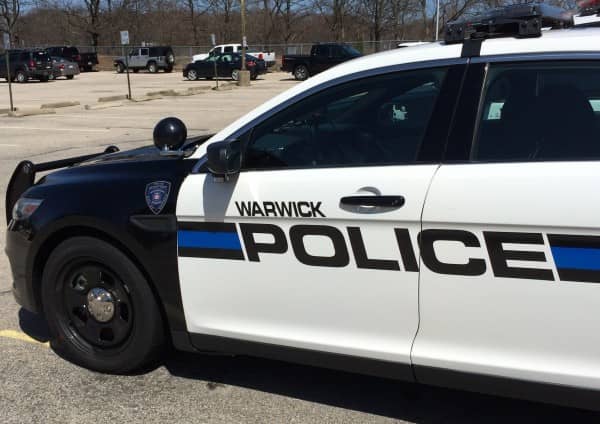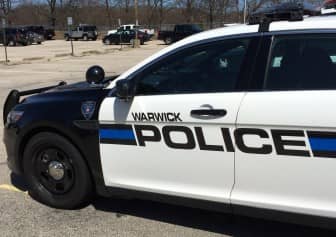 WARWICK, RI — Officer Alfred Silveira arrested a Providence man for leaving a crash and DUI July 21 at 2:29 a.m. after witnesses saw his Toyota Camry strike a Dodge Charger on Rte. 95 then fail to stop, exiting the highway at Greenwich Avenue.
Silveira and Officer Jeffrey Taranto responded for the report, arriving at Greenwich Avenue near Vancouver Avenue, and spoke with the owner of the Toyota, Jeremy Law, 24, of 1 Michigan Ave., Providence, who said the Charger had gotten in front of him in the far left lane on Rte. 95. He attempted to cross two lanes to the right, to the low-speed lane, striking the bumper of the Charger in the process, according to the officer's report.
Law immediately fled the area of the crash and made no effort to stop until the Charger and another driver, who reported the crash, followed him for some time, according to the report.
As Silveira spoke with with Law, the officer noted a strong odor of alcohol on the man's breath. Silveira asked how much Law had drank that night, and the driver said he had four to five shots of Remy Martin Liquor about two hours prior to the crash and had fallen asleep at that time.
Silveira invited Law to a series of sobriety tests, which he agreed to, demonstrating a lack of smooth pursuit in his vision, stepped off-line and used his arms for balance while attempting to walk a straight line, and put his foot down twice while attempting a one-leg stand.
Law declined a portable breath test, and Silveira arrested him on suspicion of DUI, and transported him to Warwick Police Headquarters, 99 Veterans Memorial Drive, where he declined a breath test a second time.
Law was charged with DUI, first offense, blood alcohol unknown, and issued a violation for refusing the test. He was also charged with failing in his duty to stop following a crash.