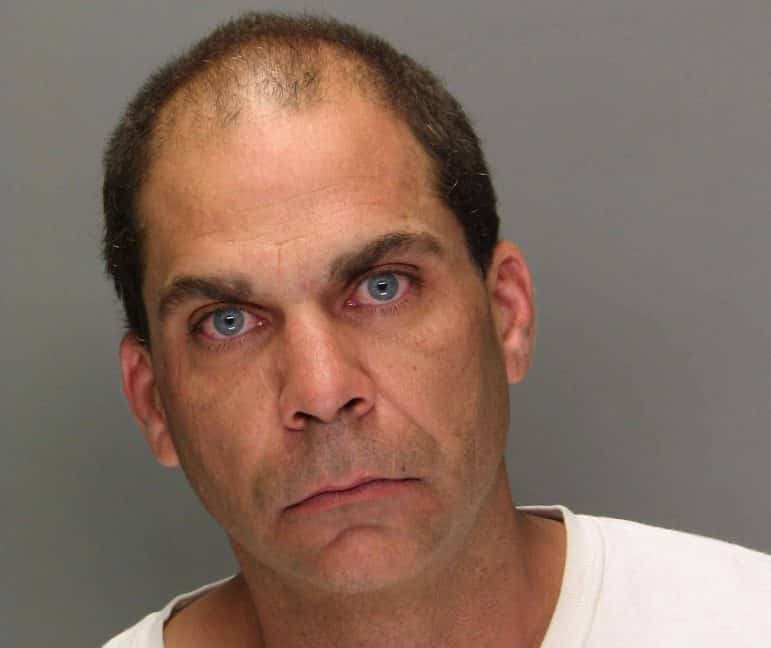 WARWICK, RI — Warwick Police identified a Warwick man as the suspect in the April 9 masked robbery of the Dunkin Donuts at 422 Warwick Ave., arresting him Saturday without incident.
Police arrested Jason Theberge, 44, of Warwick as the man who reportedly entered the Dunkin Donuts at about 8 pm., wearing a Halloween mask and wielding a dark-colored handgun.Theberge yelled at employees, telling them to come to the front of the store with him. Instead, the women fled the store and called police.
Surveillance video of the robbery shows the man forcing open the cash register drawer and fleeing the store with it. An outside camera also shows him getting on a yellow ATV and driving toward Warwick Avenue on the vehicle. The robber took $200 in cash during the robbery.
An investigation pointed to Theberge as the suspected robber, and police arrested him Saturday. Police charged him with one count of First Degree Robbery, One count of Carrying a dangerous weapon when committing a crime of violence, and Possession of a firearm by persons convicted of crime of violence.
Theberge was scheduled to be arraigned in Court on the charges on Monday.