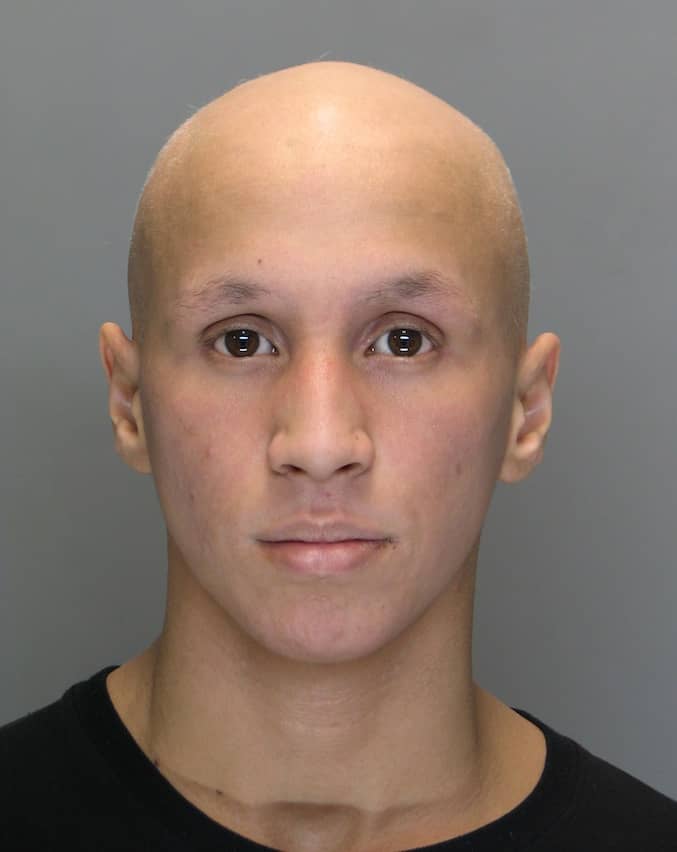 Correction: Warwick Police have since updated their information on Jared Roger's relation to the victim, Michael Rogers. Michael is his nephew. 
Warwick, R.I. — Warwick Police apprehended Jared Rogers, wanted in the fatal stabbing of his nephew, Michael, 19 and the stabbing of his brother, David, 30, at about 3 p.m. in North Providence Saturday.
Warwick detectives found Rogers at 146 Waterman Ave., North Providence,  and arrested him without incident. Rogers was transported to Warwick Police Headquarters, where the investigation into the March 26 early morning double stabbing continues, according to WPD Maj. Christine Kelley.
Jared will be charged with murder in connection with the stabbing death of Michael and Domestic Assault with a Dangerous Weapon in connection with the stabbing of David, listed in stable condition at Rhode Island Hospital.
Jared is expected to be in Third Division District Court on Monday to be arraigned on the charges.