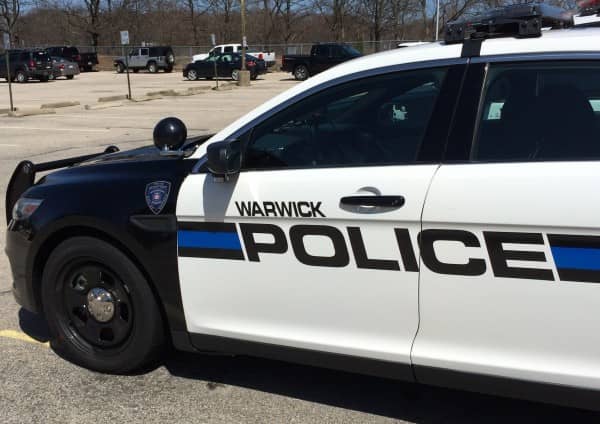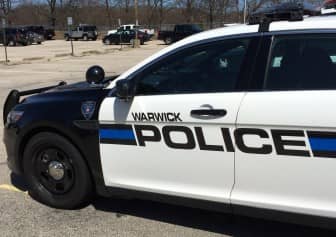 WARWICK, RI — Warwick Officer Adam Arico was posted on West Shore Road April 28 near Hoxie Four Corners when a silver sedan sped past moving east, prompting a traffic stop and the arrest of the passenger for illegal possession of prescription amphetamine pills, Adderall.
Arico followed the sedan as it travelled faster than the 35 mph speed limit, passing several cars to catch up to the sedan, which pulled to the side of the road. He spoke with the driver, identifying him as Donald Leavitt, 33, of 39 Blake St., the officer reported.
Since Leavitt had a no -contact order against him, the officer also identified the woman to ensure she was not the person on the order. The woman, identified as Angelia Melendez, 27, of 42 Prospect Hill Ave., West Warwick, was not the woman Leavitt was ordered to avoid.
Arico notice the odor of marijuana as he spoke with Leavitt and asked him if he'd been smoking it that day, which Leavitt said he had, and whether he had any with him in the car, which Leavitt said he did. Leavitt handed over a small glass jar which was indeed marijuana, according to the officer's report.
Arico asked Leavitt to get out of the vehicle and searched him for weapons. While doing so, he noticed a prescription pill bottle in the purse belonging to Melendez, but with another person's name on it.
Arico asked Melendez about the prescription bottle, which contained three round peach-colored pills stamped "M A-15", which the officer identified as amphetamine salts, commonly referred to as Adderall, prescribed for attention deficit disorder and fatigue.
Melendez said they belonged to her boss, for whom she was keeping them safe. Arico charged her with one count of possession of amphetamine salts, Adderall, a schedule-II drug.
Arico also issued Leavitt a violation for possession of marijuana.