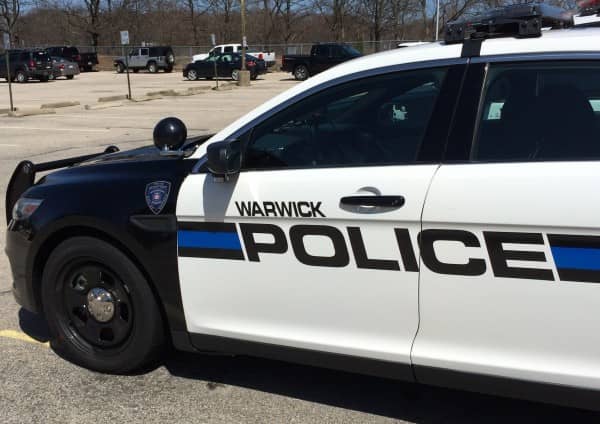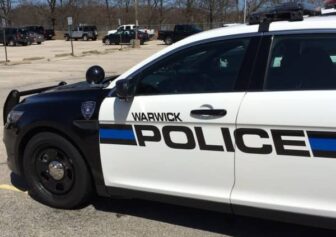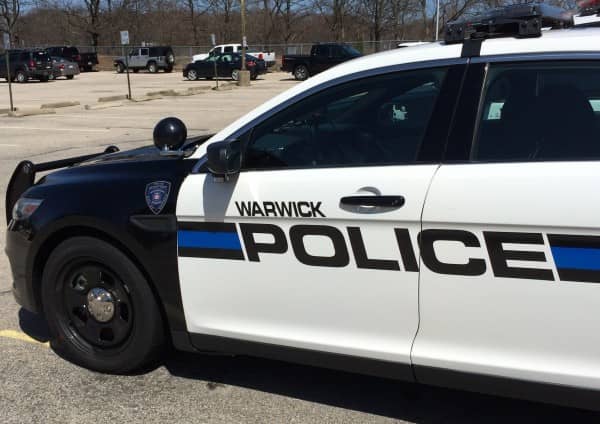 WARWICK, RI — Warwick officers arrested the driver of a purple 2000 Toyota van driver from a crash at Post Road and Warwick Avenue that caused a brown 2000 Nissan to roll over May 10 at 3:45 p.m., charging him with DUI and failing to stop after an accident.
Officer David Boardman, dispatched to locate the fleeing driver, headed to the Shaw's Supermarket parking lot on Warwick Avenue, following the reporting caller's mention that she'd seen him driving that way. While circling the lot looking for the driver another driver told Boardman she'd seen a man get out of a van and head into Shaw's, wearing a blue sweatshirt with "Lowell" written on it in yellow, according to the officer's report.
Inside the Shaw's, Boardman found the driver, stumbling and attempting a phone call, and placed him in handcuffs, escorting him from the store while he read the man his Miranda rights. On the way to Boardman's cruiser, the man admitted to him that he had been driving the van involved in the crash, Boardman reported.
As they spoke, Boardman reported a strong odor of alcohol from the man's breath, which he could smell through his protective mask. Boardman also noted the man, later identified as Gregorio Ramos, 39, of 169 Wendell St., Providence, was slurring his speech, that his eyes were bloodshot, glassy and water, and that he had urinated on his pants and that his fly was open, according to the report.
Boardman reported that Ramos told him he had drank two Corona beers after landscaping earlier that day.
Boardman supervised the van until P&P Towing arrived to remove it from the lot, and turned Ramos over to Officer Kevin Warren, who ran Ramos through sobriety tests, with the help of a third officer translating from Spanish, because Ramos did not speak English well enough to take instruction during the tests.
The driver of the Nissan was transported to Rhode Island Hospital, according to the report.
During the tests, according to Warren's report, Ramos demonstrated a lack of smooth pursuit in his vision, an inability to walk a straight line or safely balance on one foot. Warren also reported smelling a strong odor of alcohol on Ramos's breath, which he could smell through the man's surgical mask.
Warren detained and transported Ramos to Warwick Police Headquarters, 99 Veterans Memorial Drive, where he registered a .220 and .218 on successive breath tests of his blood alcohol.
Warwick Police charged Ramos with DUI, .15 or greater, first offense; Failing his duty to stop after a crash resulting in injuries; and Driving with a suspended license, second offense.