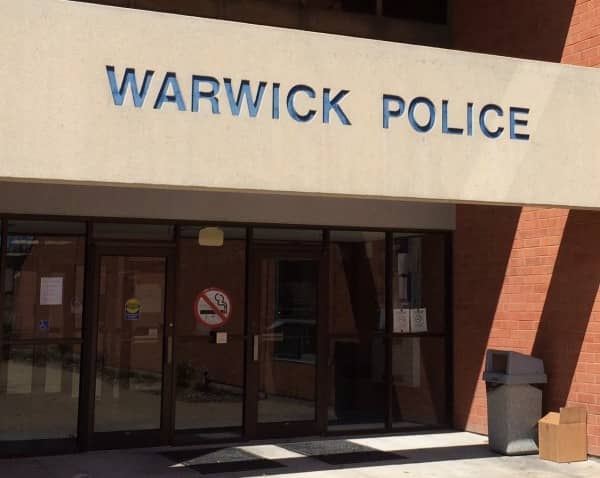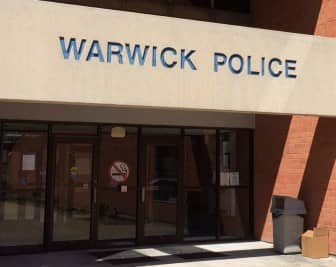 WARWICK, RI — A West Warwick man faces a charge of obtaining money under false pretenses after he admitted to Warwick Police that he spent $137 of a $300 gift card sent to him accidentally Sept. 6.
On Sept. 9 at 11:26 a.m., Warwick  Officer Albert Marano met with a woman who told him she had attempted to send flowers from Quidnick Flowers and a $300 Lowes gift card to a client, but that the delivery was instead sent to the closest location because of a misunderstanding on the delivery address.
When she called Lowes to cancel the card, she learned that the card had already had more than $100 charged to it.  Lowes would only refund half of her money, she said.
On Sept. 23, Detective David Morrow viewed video surveillance of the person using the mis-addressed card, and also obtained the transaction report on the purchase at the 510 Quaker Lane store.
On Oct. 10, Warwick detectives visited the home at 10 Podgurski St. where the gift card and flowers were delivered, and spoke to Lisa Smith, learning the man who had used the mis-delivered gift card was her boyfriend, Jason Mucci, 38, who also lives there.
Mucci visited Warwick Police Headquarters on Oct. 16 and spoke with Morrow, admitting that he had used the card to purchase $137 in paint and supplies for his work. Morrow booked and charged Mucci with obtaining money under false pretenses, scheduling for a District Court summons for Nov. 7, and releasing him.