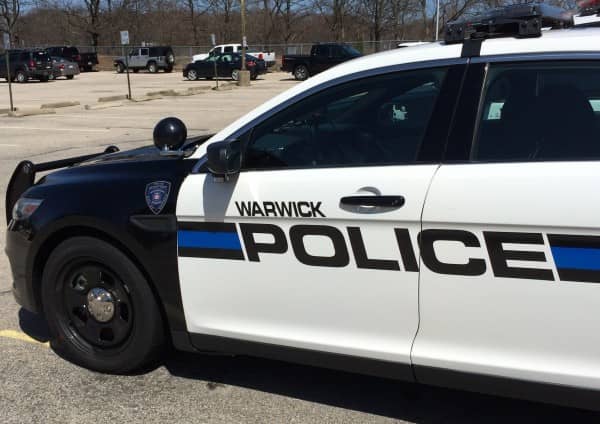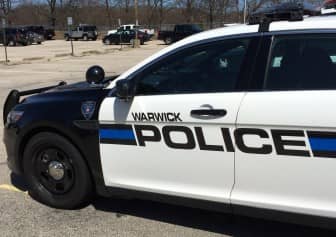 WARWICK, RI — A Johnston man spent some time at Warwick Police headquarters at 99 Veterans Memorial Drive March 16 after an officer checking a report of an unconscious driver at 7:09 p.m.  found him pulling in to the Dave's Fruitland lot at 2687 West Shore Road, arrested him on a DUI charge and later added a charge for heroin  possession.
Officer Derek Mourato arrived to find Officer Sokphannareth Chea had already stopped the red 2008 Nissan Altima in question. Mourato spoke with the driver, identifying him as Eric Ferrara, 35, of 19 Flanders St., Johnston, RI. Rescue personnel checked Ferrara, who refused medical treatment, clearing him of any medical issues, according to the officer's report.
Ferrara told Mourato that he'd left work at noon, had a few beers while on break, then drove to Burger King on West Shore Road and then to the Dollar General store. As the two spoke, Mourato reported smelling a strong odor of alcohol on the man's breath. Mourato also reported the man's eyes were bloodshot and that he mumbled as he spoke.
Ferrara performed a series of sobriety tests for Mourato, swaying on his feet and demonstrating a lack of smooth pursuit in his vision and involuntary eye movement, missing heel-to-toe cadence during a walk and turn test, and could not safely balance on one foot.
Mourato arrested Ferrara, on suspicion of  DUI. While using his cell phone, Ferrara attempted to remove the case without Mourato noticing. When the officer asked to see the case, he found a plastic bag with a white powder substance inside it. Ferrara told the officer the substance was cocaine. During the trip to Warwick Police Headquarters, Ferrara told the officer the powder was actually heroin.
At Warwick Police headquarters, Ferrara refused to submit to a breath test. A test of the powder confirmed it was .3 grams of heroin, according to the officer's report. Ferrara was charged with DUI, blood alcohol unknown, and cited for refusing the breath test. He was also charged with heroin possession.
Ferarra's car was towed by Herb's Towing.