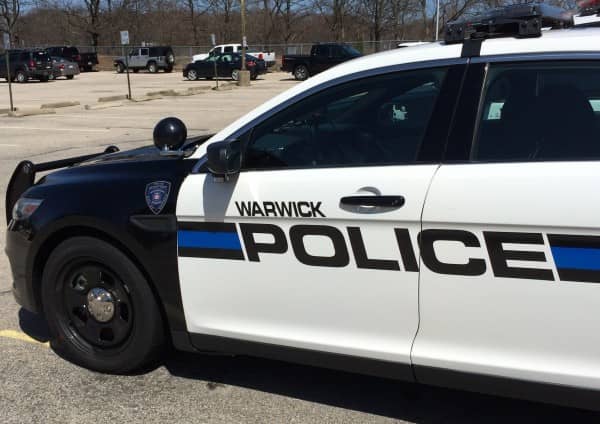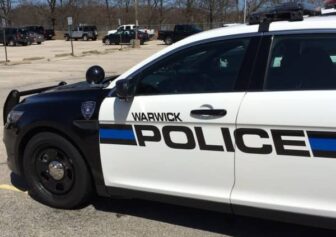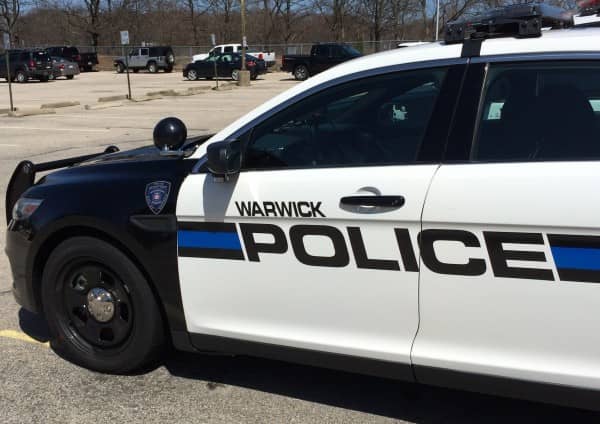 WARWICK, RI — Warwick Police arrested a hit & run driver at his Coventry home May 11 at 5:45 p.m. after leaving a Main Avenue rear-end crash damaging both cars.
Multiple officers responded to the scene of the crash at Main Avenue and Kenyon Avenue, finding the remaining driver and vehicle, a Toyota RAV 4, at Greenwood Community Church, according to the report of Officer David
Boardman.
The RAV 4 driver told officers he had been driving home from work, headed toward Greenwood Bridge, when a car stopped suddenly in front of him, forcing him to also brake suddenly to avoid a crash. Unfortunately, the car behind him, a silver 2003 Mustang GT, did not stop in time to avoid rear-ending his SUV, the man reported.
The two pulled into the church lot together and discussed the crash, during which the Mustang driver insisted he not call police to report the crash. When the RAV 4 driver insisted, the reported hit & run driver left the lot and drove away.
Boardman reported that he used the plate number provided by the other driver to locate the owner's name and address, Jason Brayman, 41, 22 Pond View Drive, Coventry, and visited the home.
At the address, Boardman found a silver Mustang with the reported plates, which also had front-end damage, including a damaged bumper and pushed-in hood. Boardman knocked on the front door, and Brayman exited to speak with him.
Brayman said he had left the scene of the crash. He said he'd done so because he had a suspended license and no insurance on the Mustang because it had just been bought.
Boardman arrested him and transported him to Warwick Police Headquarters, 99 Veterans Memorial Drive, Warwick, RI, where he was charged with leaving the scene of a crash with damage resulting and one count of driving on a suspended license, third offense.