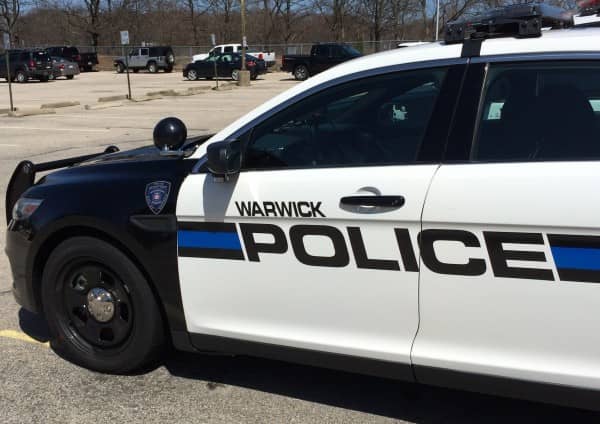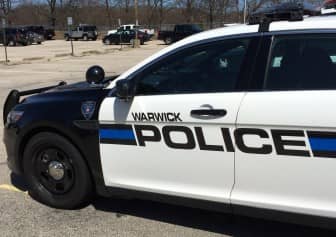 Warwick, RI — Warwick officer Aaron Steere pulled over the driver a brown 2000 Lexus operating erratically and sporting the wrong plates, ultimately arresting the driver for possession of a blackjack and his passenger for cocaine possession Feb. 3 at about 10 a.m.
Steere spotted the Lexus as he was driving south on Warwick Avenue. The driver appeared to be watching his cruiser in his rear view mirror, then made a sharp right turn into the parking lot at a convenience store at 2103 Warwick Ave. The driver and passenger got out and rushed inside the store, according to the officer's report.
Steere found this suspicious, so he pulled behind an apartment building and watched the men using binoculars. After a few minutes, the pair exited the store and got back into the car, driving away at a hurried pace. Steere followed in his cruiser, then pulled over the car based on the suspicious activity and the fact that the plates were not registered the vehicle.
Steere spoke with the driver, John Manfredi, 37, of 19 Sweetbriar St. Providence, who said he'd borrowed his girlfriend's plates because he couldn't register his car due to tax issues. Steere pointed out that not only were the plates the wrong ones, they were also expired, according to the officer's report.
A check of Manfredi's background showed recent charges, including possession of a stolen vehicle, and for assault with intent to commit a felony in September 2015. At this time, Steere noticed the passenger, later identified as Wayne Joaquin, 34, of 128 Eagle Road, Cranston, was fidgiting. A check of Jaoquin's background revealed his car had recently been searched for narcotics and had been involved in a heroin overdose in Pawtucket, Steere reported.
Steere asked Joaquin to get out of the car, and asked him if he had anything on his person that would harm him as the officer searched him. Joaquin said he had several needles in his pocket because he is diabetic. Steere asked him to remove the needles, and proceeded with a search after he had. The search produced a large amount of cash, folded and bound in a manner Steere reported is common in the narcotics trade, as well as a plastic bag containing a gram of cocaine in the man's shoe.
In preparation for towing the car due to it being unregistered, Steere found a blackjack (a leather-covered club, consisting of a heavy head on a flexible handle). positioned so it could be accessed quickly from the driver's seat.
Manfredi was arrested and charged with carrying a prohibited weapon other than a firearm. Joaquin was charged with possession of cocaine.