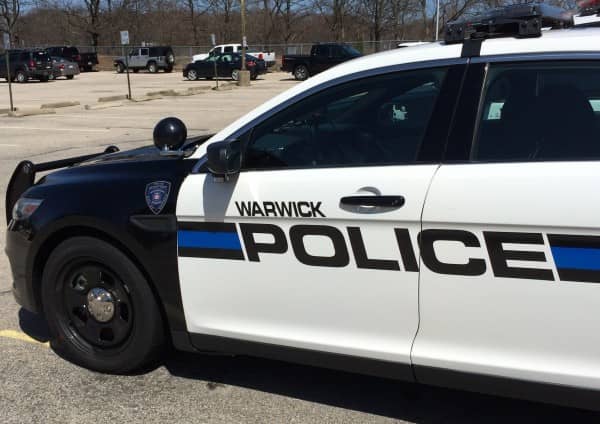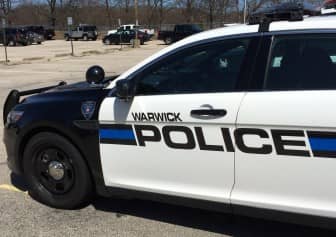 WARWICK, RI — Officer Derek Mourato was driving north on Post Road when he saw a blue 2000 Mercury Mountaineer swerving in front of him, and pulled the driver over, ultimately arresting him on DUI and cocaine possession charges.
Mourato followed the Mountaineer as it continued to swerve, stopping at a green light for 10 seconds before continuing, at one point driving into the opposite lane before taking a left onto Cosmo Avenue, where it stopped, according to the officer's report.
Mourato turned on his emergency lights and got out of his cruiser, then approached the SUV, speaking with the driver, who he identified as Ryan Hitt, 31 of 11 Hardwood St., Cranston. Mourato also noted an open bottle of Bud Light resting between the man's legs.
The officer asked Hitt where he was coming from, and how much he had been drinking. Hitt replied that he'd come from Providence, where, he said, he'd had, "more than enough" and "Definitely more than the limit," according to the officer's report. Hitt also admitted that he'd been drinking form the open bottle he was holding in the seat.
Mourato reported he could also smell an odor of alcohol coming from the truck, noted Hitt's eyes were bloodshot, and his speech was slurred. As Hitt spoke, Mourato also smelled a strong alcohol odor coming from his breath.
Given his observations and Hitt's account of his evening, Mourato invited him to perform some sobriety tests, which did not go well for the driver. He displayed a lack of smooth pursuit in his vision, swayed and failed to maintain a heel-to-toe cadence during a walk and turn test, and could not balance on one foot during the one-leg stand test.
Mourato arrested Hitt on suspicion of DUI, and transported him to Warwick Police Headquarters at 99 Veterans Memorial Drive, where he refused a breath test. A search of his person turned up a small plastic bag containing a white substance.
When asked what the substance was, Hitt replied that it was cocaine, confirming Mourato's suspicion, telling the officer, "I did two lines earlier. I work a lot, so I like to party," according to the officer's report.
A test of the substance confirmed it was cocaine. Mourato charged Hitt with DUI, blood alcohol unknown, and with possession of cocaine. The officer also issued Hitt violations for refusing the breath test, for leaving the marked lane of travel, and for operating a vehicle in the presence of an alcoholic beverage.
Hitt was scheduled for a hearing in Third District Court on Sept. 13.