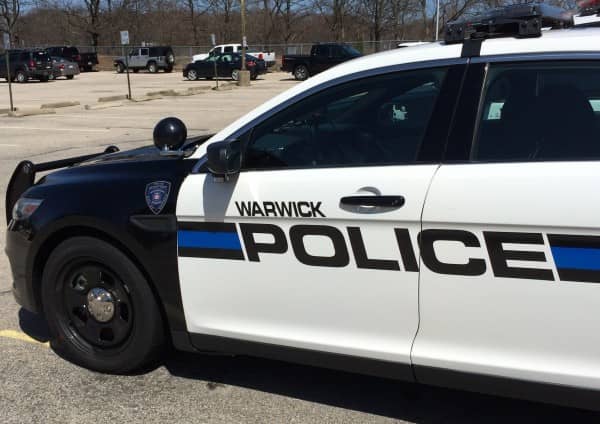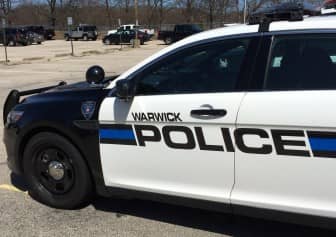 WARWICK, RI — Officer Thomas Greene was called to 1030 Ives Road Jan. 7 at 3:04 a.m. for a report of a silver 2001 Mitsubishi that spun out, injuring both occupants, while avoiding a deer, ultimately arresting the driver on a DUI charge.
When Grene arrived, he saw the car was slightly off the road in the west lane of the road. The driver, later identified as Joseph Marchinko, 25, of 9 Robert Ave., East Greenwich, was being treated outside the car and a woman,Marchinko's girlfriend, was still sitting in the passenger seat, according to the report.
Marchinko said he was traveling home when a deer jumped in front of the car, causing him to swerve. The East Greenwich man asked numerous times whether he was in East Greenwich or Warwick, and also about whether his girlfriend was all right, Greene reported. Throughout Greene's interview of Marchinko, the man also repeated the phrase, "F***" Bambi," numerous times, the officer reported.
Marchinko had a cut on the top of his forehead, a red face, and bloodshot eyes, according to Greene's report. He also had a cut on his left shoulder and left hand, and complained of pain.
Greene also reported smelling an odor of alcohol on Marchinko's breath. When asked about wether he'd been drinking, Marchinko said he'd had three whiskey drinks.
Due to Marchinko being immobilized on a backboard, only a vision test was conducted, Green reported. During that test, Marchinko demonstrated a lack of smooth pursuit in his vision and involuntary eye movement.
Marchinko's girlfriend said she'd been sleeping in the passenger seat when she woke to Marchinko yelling and the car starting to spin. She said she also saw a deer in the road. She complained of significant pain in her head and back. Both were transported by Rescue to Kent County Memorial Hospital.
Marchinko was cited for failing to maintain control of his car and for violating the road lane. He was charged with DUI, first offense, blood alcohol unknown, pending the results of a blood test, and with driving with a suspended license.