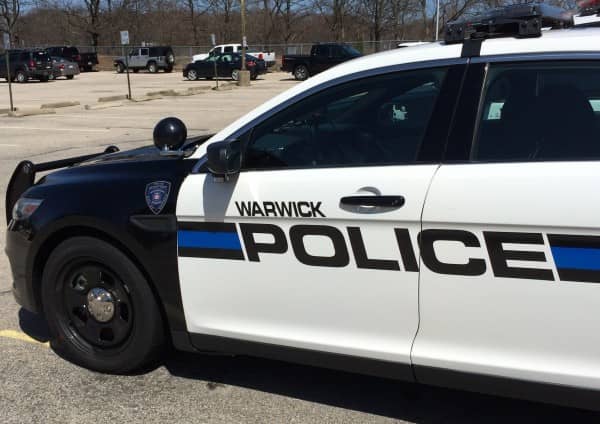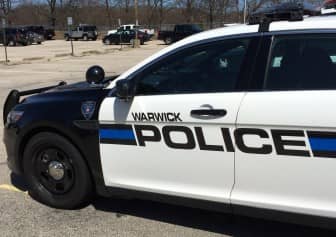 Editor's note: Charges have been dropped in this case. In accordance with Warwick Post policy, the individual's name has been removed from this report.
WARWICK, RI — Warwick Police arrested a Smithfield man Feb. 10 at 5:05 p.m., near Brewed Awakenings at 1316 Bald Hill Road after an off-duty Bristol EMT called their attention to an unconscious couple in a running car that had mounted a snowbank in the north lane.
Officer Steven Moretti was called to the address, pulled up behind the car, and spoke with the EMT, Bobbie Sales, who said she had found the driver, a man, behind the wheel unresponsive, and a woman slumped over, also unresponsive in the rear drivers-side passenger seat.
Sales said she shook the driver, a Smithfield, RI, resident, who stirred when she did.
Moretti spoke to the man and reached in to turn off the ignition and remove the keys. Sales took the woman's vitals, and Moretti called Warwick Fire and Rescue to the scene.
The woman was transported by Warwick Rescue to Kent County Memorial Hospital for an evaluation. The driver was cleared medically at the scene.
According to a statement from the bartender at Brewed Awakenings, the driver and the woman had been served three drinks altogether, and he had poured out their drinks one quarter way through the third round and given the woman a water and told her to drink it before they left.
Moretti invited the man to sobriety tests, to which he agreed.  The driver smelled of alcohol, the officer reported, his speech was slurred and he appeared confused, the officer reported.
The driver demonstrated a lack of smooth pursuit in his vision, could not keep heel-to-toe cadence during a walk and turn test, and could not balance on one foot.
Moretti arrested the man and transported him to Kent County Memorial Hospital for an evaluation, where he refused to take a chemical breath test.
Moretti charged the man with DUI, blood alcohol unknown, and cited him for refusing the blood test. The officer left him in the custody of hospital personnel.