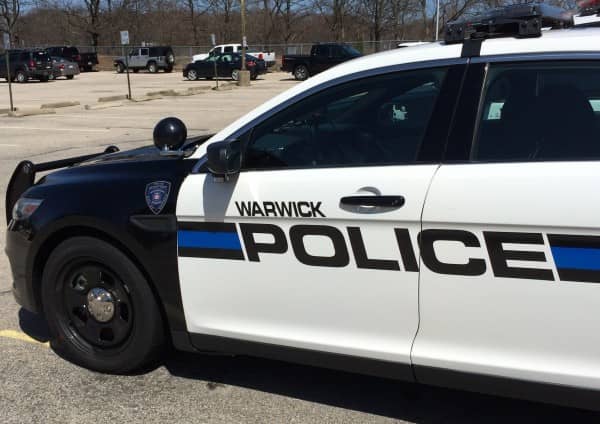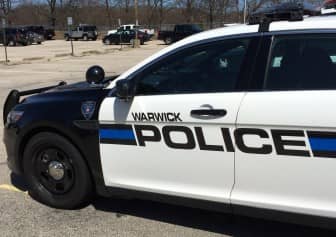 WARWICK — Warwick Police arrested the driver of a car found off the road at the intersection of Warwick Avenue and Urban Avenue Feb. 13 at 1:55 a.m., charging her with driving under
the influence of alcohol.
Officer Michael Ishwerwood found the car, a silver 2008 Nissan Altima sedan, facing Warwick Avenue, according to the officer's report. The car had apparently gone over a six inch curb, he wrote.
The officer also noted a set of tire tracks coming south on Warwick Avenue and leading to the curb and onto the front yard of 61 Urban Ave., according to the report. The officer also noted fresh mud on the wheels and sides of the car, as if the wheels had been spinning in the mud, he reported. Towels and a sweatshirt had been jammed under the car's rear tires in an apparent attempt to add friction to the wheels, Isherwood wrote.
The driver, identified as
During their conversation, Isherwood noted Hill had bloodshot eyes, and slurred speech. He asked her to step out of the car for a series of sobriety tests, and she staggered and swayed as she walked in front of the officer's cruiser.
During the tests, Hill demonstrated a lack of smooth pursuit and involuntary movement in her vision, failed to walk a straight line, and could not balance on one foot.
Isherwood arrested Hill on suspicion of driving under the influence of alcohol, and transported her to WarwickšPolice headquarters, 99 Veterans Memorial Drive, where she refused to take a breath test of her blood alcohol level.
Isherwood charged Hill with DUI, blood alcohol unknown, refusal to submit to a chemical test, and lane violations.
She was released to the custody of her husband.