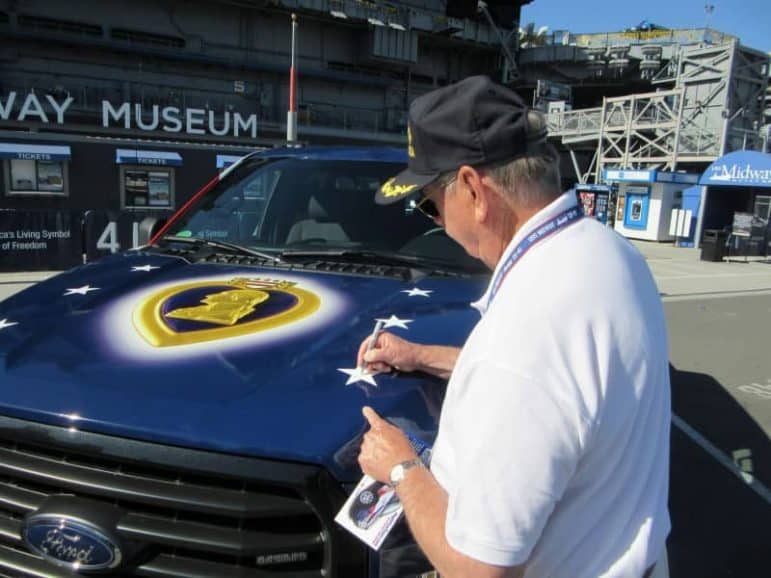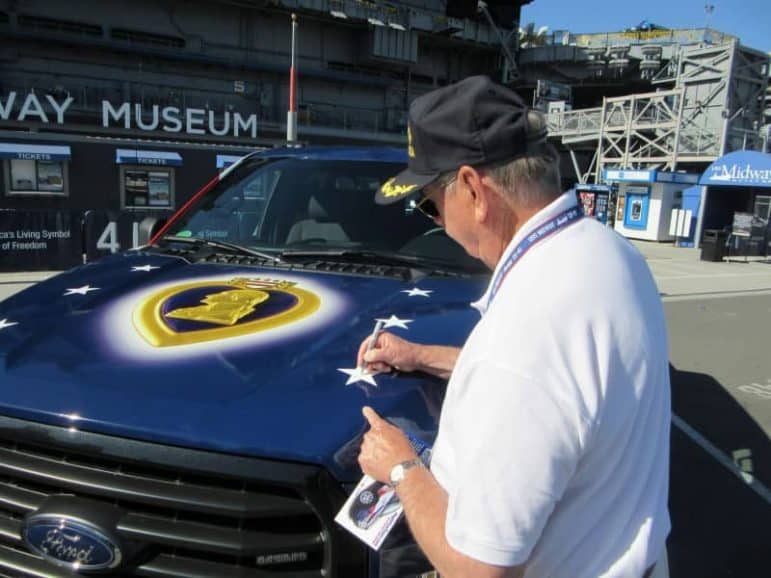 WARWICK, RI — The seventh annual Wounded Warriors Family Support High Five Tour visits Rhode Island today at MetLife in Warwick and Tasca Ford in Cranston.
During the five-month tour, Wounded Warriors Family Support's 2016 Ford Mustang Shelby GT350 – wrapped in a patriotic design – is traveling more than 26,000 miles during a trek to 100-plus cities in 48 states.
The High Five Tour's mission is to say "thank you" and show appreciation to military families for their sacrifices. The tour's goal is to raise $1 million, which will sustain Wounded Warriors Family Support's programs to support combat wounded veterans and their families. During a tour stop, residents are encouraged to sign the vehicle with a message of gratitude to our country's veterans and families.
MetLife,700 Quaker Lane, Warwick : Thursday, Aug. 11, 9:30 to 11:30 a.m.
Tasca Ford Cranston, 1300 Pontiac Ave., Cranston: Noon to 2 p.m. "The High Five Tour is the quintessential road trip where we thank Americans from all across our great country for their appreciation and support of our nation's military families for the sacrifices they make when America goes to war," said Col. John Folsom, USMCR (Ret.), founder and president of Wounded Warriors Family Support. "Every donation, large or small, is deeply appreciated and helps us meet our goal of making these programs a reality for the many deserving veterans and their families."
For more information on the High Five Tour 2016, you can visit www.highfivetour.com. You can learn more about Wounded Warriors Family Support programs, such as Combat Parking, the Marine Corps Marathon, Mobility is Freedom and the Veterans Welding Training Program, at www.wwfs.org.