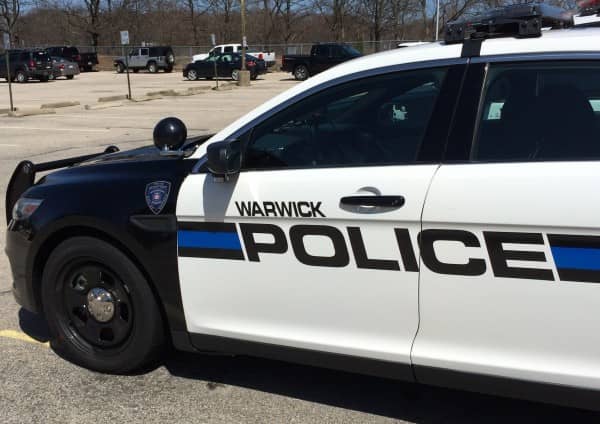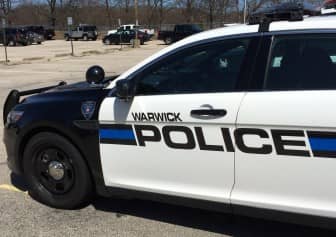 Warwick, RI —  A patron at the Bottom Line bar at 415 Palmer Ave. took offense when she was cut off after drinking a pitcher of beer with a friend at 1:28 a.m. Oct. 8, threw the empty container at the bartender, then started swinging at patrons, screaming and swearing, according to patrons' accounts, after which Warwick Police arrested her.
Before officers arrived for the disorderly conduct call, however, the woman assaulted three patrons as she acted erratically, "swinging at anything in her way," according to the police report.
Officer Christopher Fernandes spoke with Krystal Parry, 26, of 330 South Road, East Greenwich, who told him she'd had a pitcher of beer with a friend and then been cut off by the bartender. She said she was assaulted by patrons after the bartender refused to serve her a second time, the officer reported.
The accounts of the bartender and patrons diverged somewhat from that account, however, according to police reports.
Fernandes also interviewed the bartender, who told him she had cut off Parry and her friend because the two women were apparently impaired and she didn't feel comfortable serving them more alcohol.
At that time, the bartender said, Parry shoved the empty pitcher at her and started swearing at her, using choice four letter words, including "slut" and one beginning with the letter C. According to the police report, Parry then threw the pitcher at the bartender.
Parry and her friend refused to leave, and Parry became physically violent against patrons who tried to convince them to go.
Fernandes also spoke with a patron who'd been sitting across from Parry. The woman said she was struck by Parry as she and other patrons tried to reason with her while the woman's arms were flailing, according to the officer's report.
Fernandes interviewed a man who told him he had been outside when the disturbance began, then entered the building to find Parry swinging wildly at the center of a melee. He said he was struck in the side of the head by one of Parry's swings.
Officer Jeremy Smith also spoke with the man, and noted he had a mark on the side of his head and his glasses were bent, according to his report. The man said after that, the fight moved outside.
The officers arrested Parry, transporting her to Warwick Police Headquarters at 99 Veterans Memorial Drive, where they charged her with disorderly conduct.
During the drive, Parry insisted she had been jumped by everyone inside the bar, that everyone in the bar are friends, and that they were conspiring to get her arrested.
The bartender offered to show the officers surveillance video of the incident, according to Smith's report, but the camera in that part of the bar was broken.