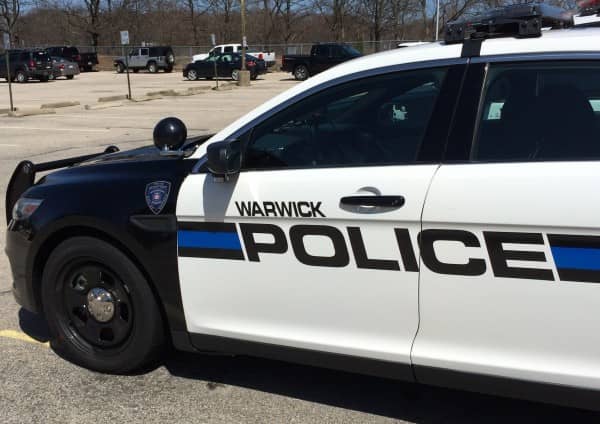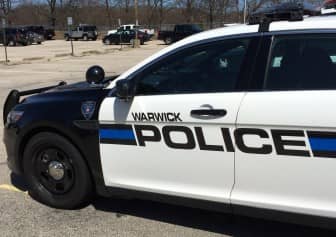 WARWICK, RI  — A Burrilville woman is is scheduled to answer a citation Aug. 9 in Warwick Municipal Court for leaving her two dogs in an SUV in front of Hobby Lobby, 945 Bald Hill Road June 25.
Animal Control Officer Eric Brewster was called to the store's parking lot at 10:33 a.m. for a report of two dogs locked in a car. When he arrived, he met with Officer Julio Benros, who had instructed the dog owner to wait for him.
Brewster asked dispatch for the temperature at TF Green Airport, learning that it was 73 degrees as of 11 a.m. He noted the two dogs inside the SUV, a German Shepherd and a Labrador Retriever, inside the vehicle, which had been been opened for an undetermined amount of time before officers arrived. A child had also entered the vehicle sometime after the car had been opened upon the woman's return from the store.
Brewster used a laser thermometer to take two temperature readings from inside the SUV, first on the driver's side floor, which was 90.3 degrees, and a second of 89.6 degrees from the center floor area. Each reading was taken from a shady area of the vehicle. Brewster didn't seen any sign of water left for the dogs in the SUV, which had been parked in an area with no shade in partly cloudy conditions.
Brewster estimated the dogs had been in the car for at least 35 minutes, since the call was received at 10:33 and the woman, identified as Darlene Mandeville, 42, of 2683 Wallum Lake Road, Burrilville, had left the store shortly before Benros arrived at 11:13 a.m.
When asked why she had left her dogs in the SUV for so long, Mandeville said she had lost track of time. She said she was on vacation and had decided to take the dogs with her on her trip to the store to spend time with them.
Brewster issued her a citation for violating Warwick's ordinance barring leaving animals confined in vehicles, which carried a $1,000 fine, $500 per dog. Mandeville was also issued a summons to Warwick Municipal Court Aug. 9 for the violation.