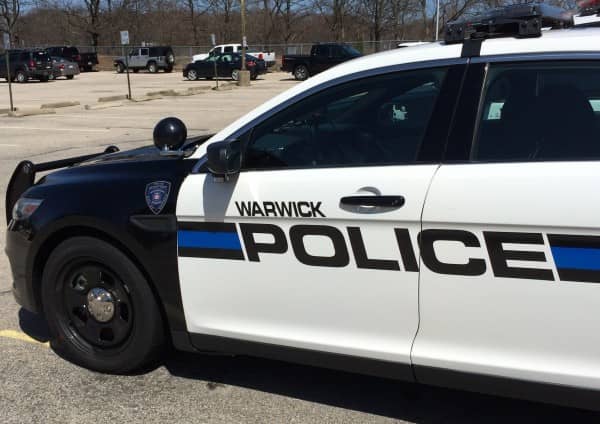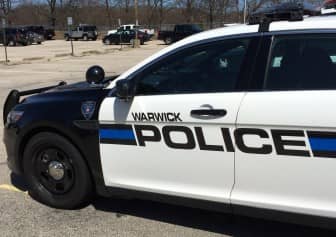 Warwick, RI – Warwick Police arrested a driver on a DUI charge Oct.12 at 1:09 a.m. after she burned tires to beat a red light, lost control and struck a telephone pole near 2121 West Shore Road.
Officer Javier Cabreja arrived at the location and spoke with a witness who said he'd been pumping gas at the 7-Eleven when he saw a green-colored SUV headed west on West Shore Road after leaving the lot of a local bar.
The witness said he saw the SUV, a 2001 Nissan Pathfinder, drive off the curb, then the woman driving seemed to see the light turn yellow. He said the woman accelerated hard to beat the red light, started burning the SUV's tires and then lost control of the SUV, which then struck a nearby telephone pole.
The man said he saw the woman attempt to back the SUV up, but she couldn't do it. The pole, located between Sweet Street and Oakland Beach Avneue, had been snapped off at its base and was hanging by its wires. The officer contacted National Grid to make repairs.
Cabreja spoke with the woman, identified as Tina Gambardelli, 42, of 10 Carder St., West Warwick, who was leaning against the SUV, and was clearly upset, appeared disoriented and confused, and said she didn't remember the crash. She said she'd just left Biki's bar and had been drinking, according to the report.
Cabreja reported he could smell an odor of alcohol on Gambardelli's breath. He asked her to perform some sobriety tests, but he was only able to test her vision, because she'd been strapped to a gurney by Rescue personnel. Nonetheless, Cabreja noted a lack of smooth pursuit in her vision.
At the hospital, Gambardelli refused to submit to a chemical blood test.
Cabreja charged her with DUI, first offense, blood alcohol unknown, and cited her for refusing to submit to a chemical test, lane violation, and leaving the lane of travel. The officer left her on her own recognizance, under care at the hospital.