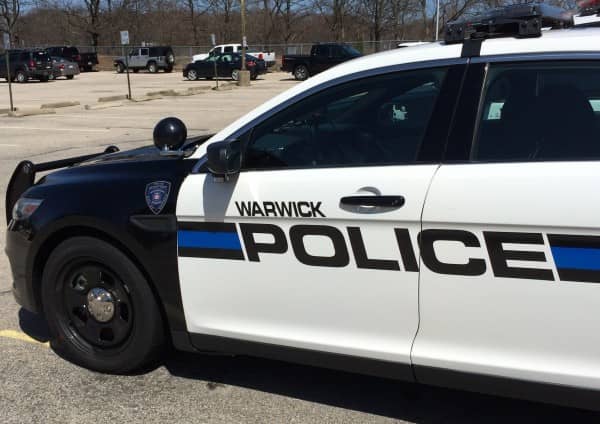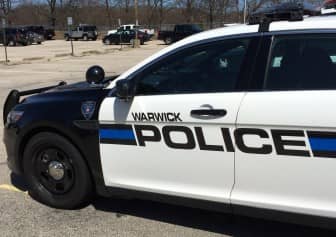 Warwick, RI – Warwick Police arrested a Smithfield woman Dec. 14, charging her with DUI after she drove her 2008 Nissan into oncoming Jefferson Boulevard traffic, struck a 1990 Toyota, then turned onto a side street.
When Officer Matthew Smith arrived at 170 Jefferson Blvd. in response to the report, he found the Toyota, with heavy damage to the rear driver's side and rear driver's side tire, according to his report.
Smith spoke with the Toyota's driver, who said he'd been traveling north on Jefferson Boulevard when he spotted the Nissan traveling south toward him, swerving. The man said he moved to the far right lane in an attempt to avoid a collision, but the Nissan crossed the double yellow line and hit his vehicle. After, he said, the car turned onto a side street, according to the report.
On Lincoln Avenue, Smith found the Toyota parked in the rear lot of 155 Jefferson Boulevard near a 1996 Jeep. Inside the Jeep, Smith found Lanine Vanasse, 23, of 24 Farnum Pike, Smithfield, in the passenger seat, with her boyfriend in the driver's seat.
Vanasse said she'd been driving on Jefferson Boulevard, crashed her car into another, then turned onto Lincoln Avenue, parked and called her boyfriend. She said she was unsure how the crash occurred, Smith reported.
Smith reported noticing Vanasse's speech to be slurred and her eyes were glassy and bloodshot. He also noted an odor of alcohol on her person.
Smith asked Vanasse to perform a series of sobriety tests. Smith reported she demonstrated a lack of smooth pursuit in her vision, was unable to successfully navigate the walk-and-turn, and was unable to maintain her balance during the one-foot stand.
Smith arrested Vanasse, charging her with DUI, and transported her to Warwick Police Headquarters at 99 Veterans Memorial Highway. There, she refused a chemical test, and told Smith she had consumed four Vodka and soda drinks while at dinner at Venus DeMilo in Swansea, MA that night.
Vanasse was also issued citations for laned roadway violation, and for refusing to submit to a chemical test.
Vanasse is scheduled to face arraignment on the DUI charge in Third District Court Jan. 13.