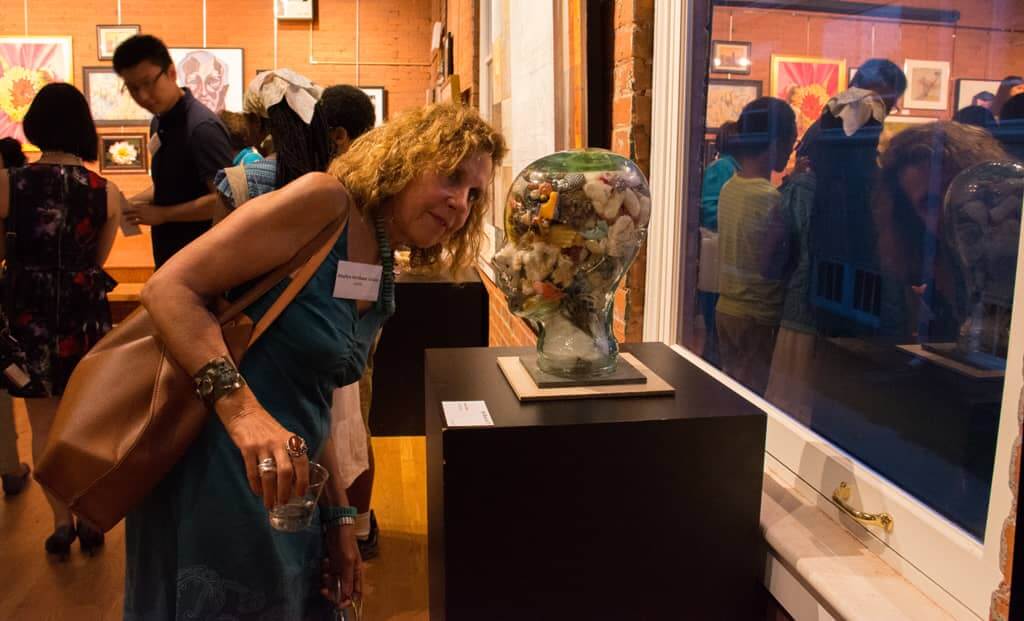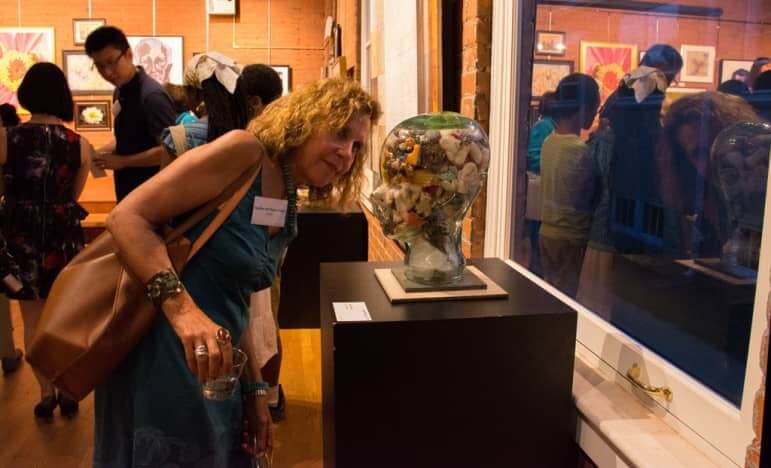 Marilyn McShane inspects a found-object sculpture, "My Brain @ 73" by Marcia Blair at WMOA's opening reception for the RI Open exhibit.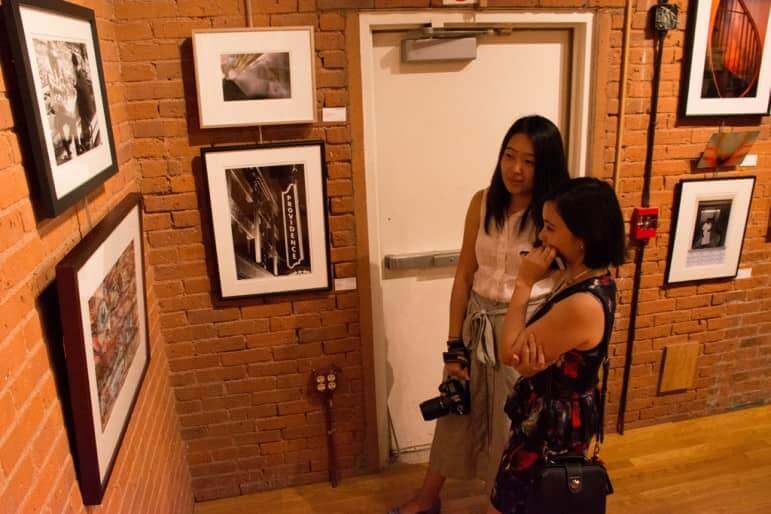 Xin Yang and Siqian Chan admire "I See You" by Elinor Thompson.
Warren Joseph, Christine Brunelle and Cassie Shaw take a look at submissions for WMOA's Open Exhibit.
Warren Joseph with his painting, an oil on canvas, "Saudade".
Nancy Neilesn and her photo, "Behind the Scenes"