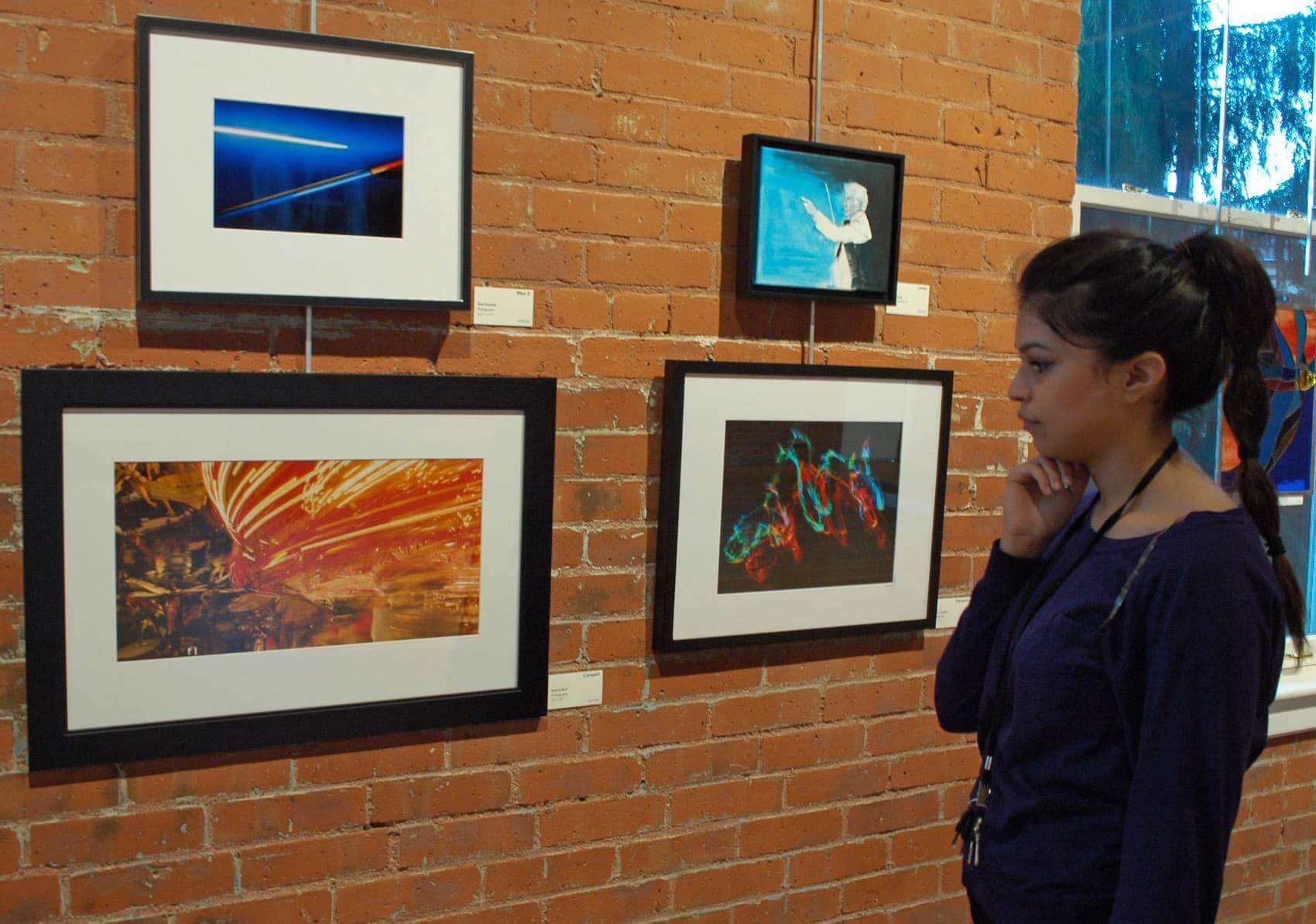 Ask Warwick Museum of Art Office Manager Taylor Terreri which of the 50 artists' work on display at the 3259 Post Road gallery is her favorite, and you can tell picking from among the photographs and portraits is tough.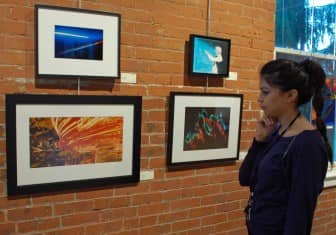 "It's kind of hard to choose," Terreri said of the submissions for the "Visual Rhythms" exhibit, which explores the lyrical, colorful, and sensual connections between art, movement, and music.
Fortunately for Terreri, the judging fell to Dominic Molon, curator at RISD Museum in Providence. "The artists that comprise the "Visual Rhythms exhibition responded brilliantly and imaginatively to the incitation to present work based on or resonating with a musical theme," Molon wrote in his juror's statement. "Some elected to take a direct and literal approach, focusing on instruments, sheet music, composers and performers and other things related to the subject. Others sought to express musicality through abstract shapes, patterns and forms; through evidence of the physical act of performance, or through documentation of natural phenomena evoking the sound of music."
Molon chose two of the works for $200 prizes, and another four will receive honorable mentions. The winners of the juried show will announced during the reception tonight, 6 to 8 p.m., where patrons of the arts can mingle with the artists before and after the prizes are announced at about 7 p.m.
After some thought, Terreri was able to single out her favorite – a reddish-gold swirling wave of color – a photograph of a carousel and brass band, titled "Carousel" by Nancy Neilsen.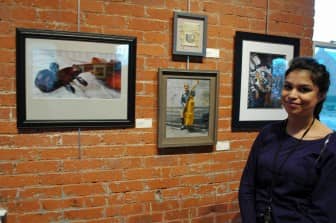 The artists and the rest of the admiring public can find out if Molon shares her taste tonight. Light refreshments will be served.
The exhibit continues through June 14 in the Main Gallery at WMOA.