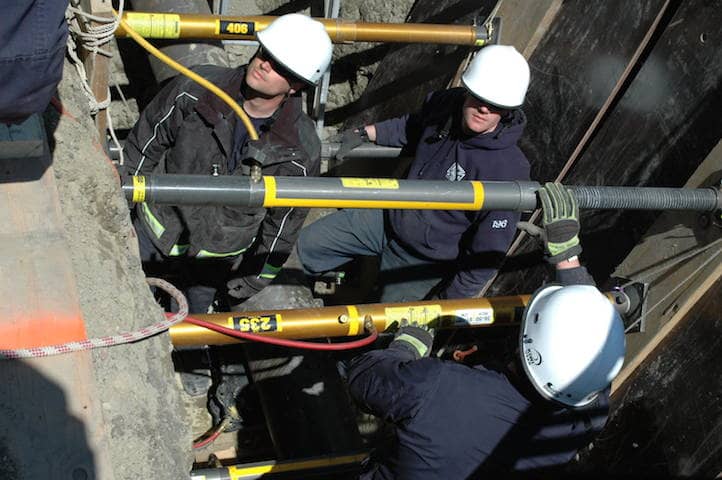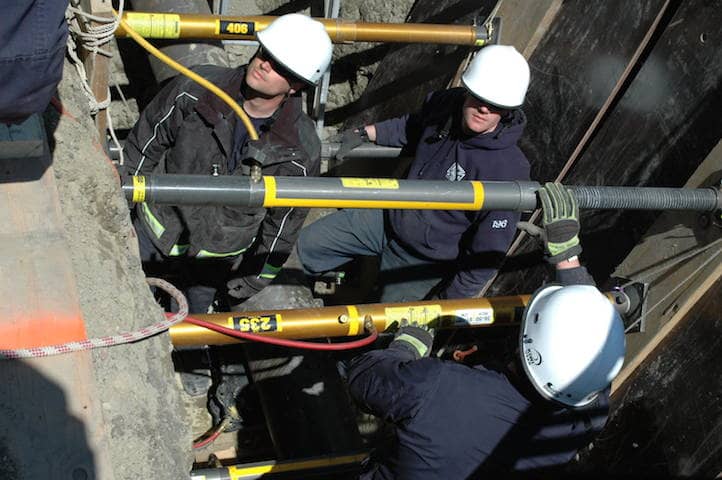 Johnston, RI — Warwick Fire Department's 36-member Technical Rescue Team is busy learning how to get you out of tight spots, thanks to separate federal grants of $936,000 for training and salaries and $217,800 for equipment.
The Warwick City Council approved the equipment spending in November on a request for $242,000, 90 percent of which is covered by a federal grant, said Deputy Fire Chief David Morse, leaving $24,200 for the city to pick up.
The Fire Department is spending another $1,040,000 on the training, including instructors, salaries for the firefighters' in training and training space rental, with 90 percent of that covered by a federal grant as well, Morse said, which leaves $104,000.
Thanks to the grants, the city is only paying $128,200 for the training, which will give the department the expertise and equipment to effect Rope/Confined Space/Tower Rescue; Vehicle & Machinery Rescue; Trench Rescue and Structural Collapse Rescue. The expertise to effect rescues from such spaces, Warwick Fire Chief James McLaughlin told the City Council in November, does not currently exist in Kent County.
The team had already finished the Vehicle & Machinery Rescue at the International Union of Engineers Local 57's property at 873 Central Ave. in Johnston March 14-18. The team returned to train for trench rescue April 13 and 14. The use of the union's property in Johnston, which the organization offered free of charge, was essential, said WFD Lt. Jason Erban.
"None of this would've been possible without Local 57 here," he said. "The've done a tremendous job fo rus in allowing us to use this facility."
Steve Proulx, apprentice administrator for Local 57, said the training makes the firefighters better at their job, which is good for engineers, who might have to call on that knowledge. Also, the engineers helping to set up the training exercises get a look at what the firefighters are preparing for, which will help them avoid accidents and react better in the event of one.
"They've been out there with us. They see what we've been through," said Firefighter Scott Jensen.
"It's a team effort, really, when you think about it," Proulx said.