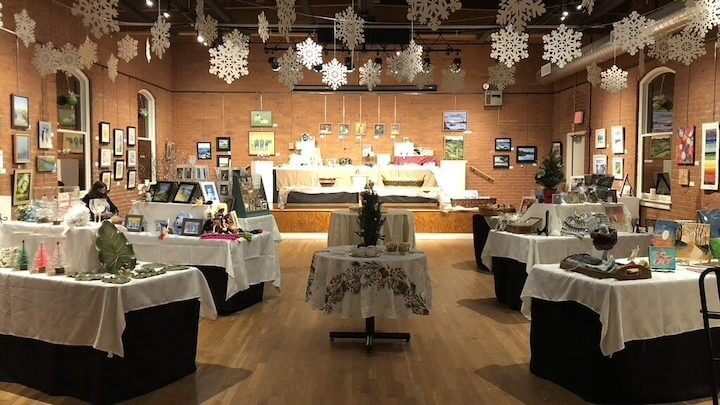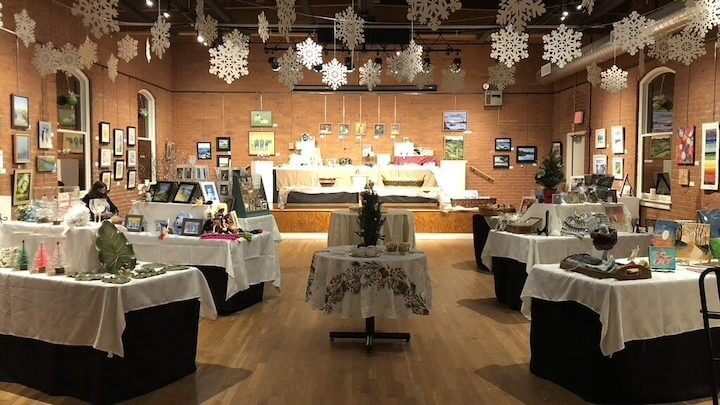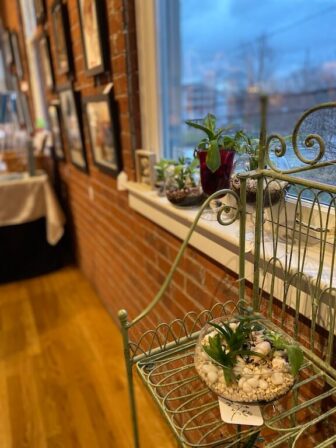 WARWICK, RI — The Warwick Center for the Arts is nearing the final weekend of its second Winter Market showcase of art of every stripe – for sale.
"We always have an exhibit of some sort rotating on the walls," said Danielle Salisbury, director at the WCFA. But this time, the exhibit is of smaller art works, more affordably priced, complemented by tables of assorted artistic creations. Those items run the gamut, including mosaics, wooden bowls, jewelry, and succulent arrangements.
But Friday and Saturday are your last opportunities to browse and buy before the artists pack up their wares and head back to their respective abodes and studios. The WCFA Winter Market will open from 11 a.m. till 6 p.m. Friday, Dec. 16 and then from 11 a.m. till 3 p.m. Saturday. Then it's a wrap.
The WCFA has been putting on an annual sale of local artists wares for a while now, Salisbury said, but during the pandemic, in 2021, they began running the event as a Winter Market.
"So this is the second year of doing this Winter Market theme," she said.
You can also buy WCFA gift certificates if you prefer to give the 'arts experience' as a holiday gift this year.
Artists participating in this year's market include:
Aileen M. Quinn
Danielle Salisbury
Didem Kokturk
Donna Trombetti (Warwick)
Erica Donnelly
Elaine Hardman (Warwick)
Grayce Moorehead (Warwick)
Grace Osediacz
Joshua Fonseca
Jane Rollins
Jessica Wheeler
Lynne Albright (Warwick)
Lorraine Hynes
Martha Foster
Michael Kanelos (Warwick)
Molly Lund
Pete Kaczmarek (Warwick)
Patty Martucci (Warwick)
Rebecca Stockdill (Warwick)
Robert Mathieu
Susan Scotti
Susan Nelson (Warwick)