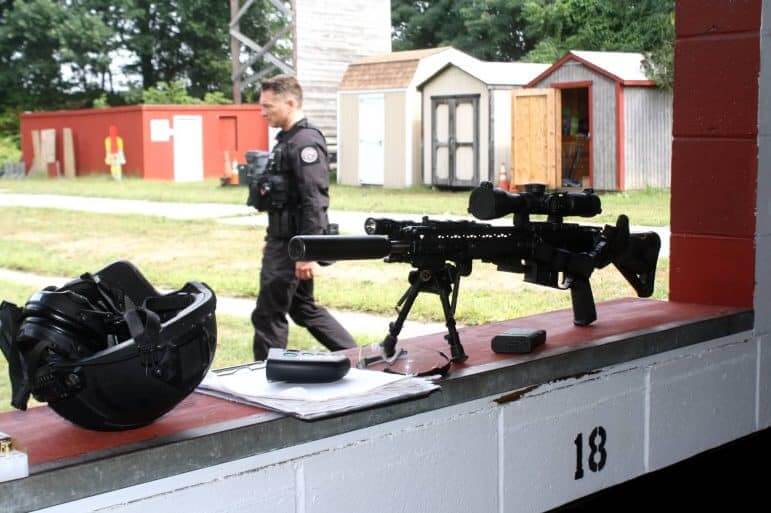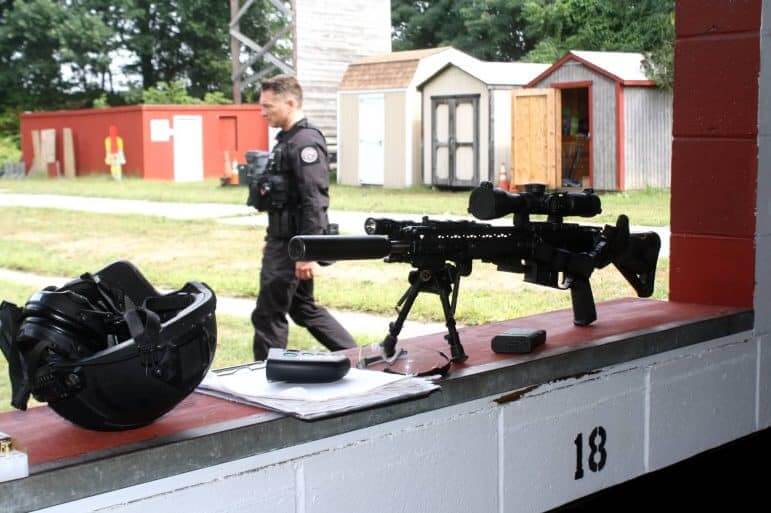 WARWICK, RI –The Warwick Police SWAT team has finished in the top 10 the last eight years they've competed in the annual Connecticut SWAT Challenge (CSC 2016), but their latest competition Aug. 23 – 25 put a first place trophy in their hands, a feat Mayor Scott Avedisian congratulated them on Wednesday, Sept. 7, at the Range Road SWAT range.
The Warwick SWAT Team officers beat out a US Army Ranger Team, the Rhode Island State Police, and the Connecticut State Police, to name a few.
"Some of the other teams, including the Army Rangers, are considered the elite, and have unlimited resources," said Warwick Police Chief Col. Stephen M. McCartney of the well-deserved award. "You guys deserve a lot of credit," Avedisian said.
"The Warwick SWAT team is the oldest and longest continuously running team in the state," said a proud McCartney as he and Deputy Police Chief Commander Michael Babula joined the team members for a group photo with the large trophy. Babula said the first team was formed in either 1971 or early 1972.
"Some of the other teams, including the Army Rangers, are considered the elite, and have unlimited resources," — Col. Stephen M. McCartney
The team is comprised of twenty members with an additional five certified hostage negotiators. "Of the twenty, five are also trained as snipers," said Captain Brad Connor. The team serves Warwick, but in an emergency, could be called out to East Greenwich and other surrounding areas.
Police department members volunteer to apply to the team. "It's gotten more and more difficult," said Babula of the process. Aspiring members fill out an application, go through a screening process, appear before an oral board;  have their work performance reviewed and a physical fitness test administered before going through one year of training, followed by two six-month probationary periods – six months of basic skills, followed by six months of advanced tactics.
The team trains at the facility on Range Road. "It's a great training facility, with a 50-yard range and a 'shoot house (where members learn room navigation and clearing as well as team tactics),' Connor said.
The team was called in as recently last week, when a suicidal man had barricaded himself in a house. "We believed he had weapons – the team negotiated with the barricaded subject and was successful in negotiating his surrender," said Connor.
In addition to the first-place win, the team also took home the Aimpoint Hostage Rescue Award, the Mile High Shooting Team Sniper Award and First Spear Out of State Team award.