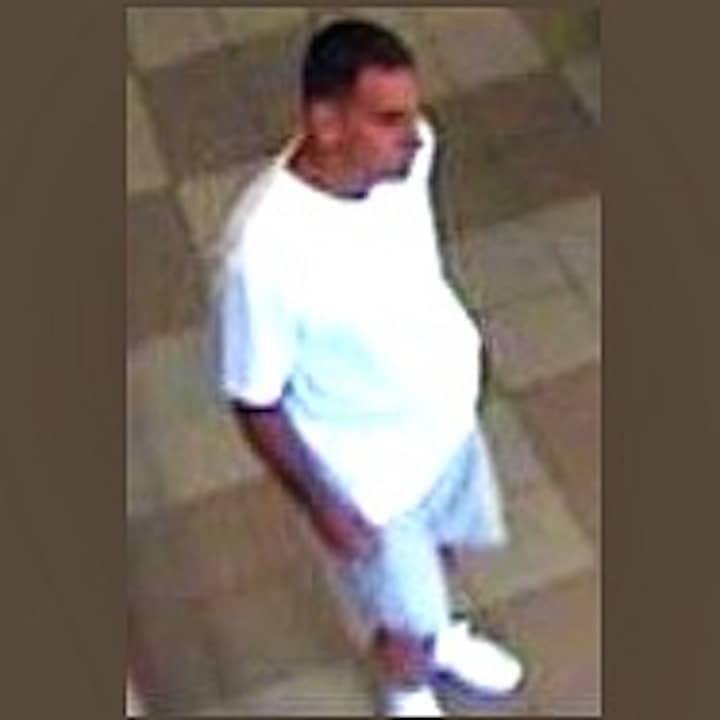 Warwick, RI – Warwick Police are seeking the public's help locating a man dressed in white who took a woman's handbag from the back room of the Alltown service station at 1050 Bald Hill Road June 2.
On that Tuesday, a woman employee saw a man, described as 5'9″-5'11", weighing about 185 lbs, wearing white sneakers and socks, light color jean shorts and a white t-shirt, enter the store.
Several moments later the woman saw him enter the back room of the business, steal her handbag and run out a back door to his car.
The woman chased after, entering the man's car while she attempted to wrestle her handbag away from him, suffering minor injuries in the process. The man got the woman's wallet.
He fled in a newer model silver Chrysler 200.
Police are asking anyone with information about the identity of this person or where they are, to contact Det. Shaun Turcotte,  401-468-4200 x 4259.