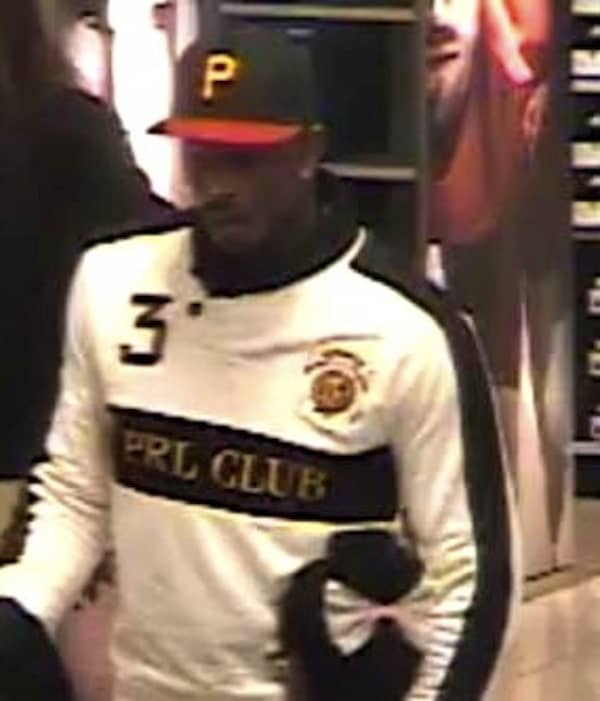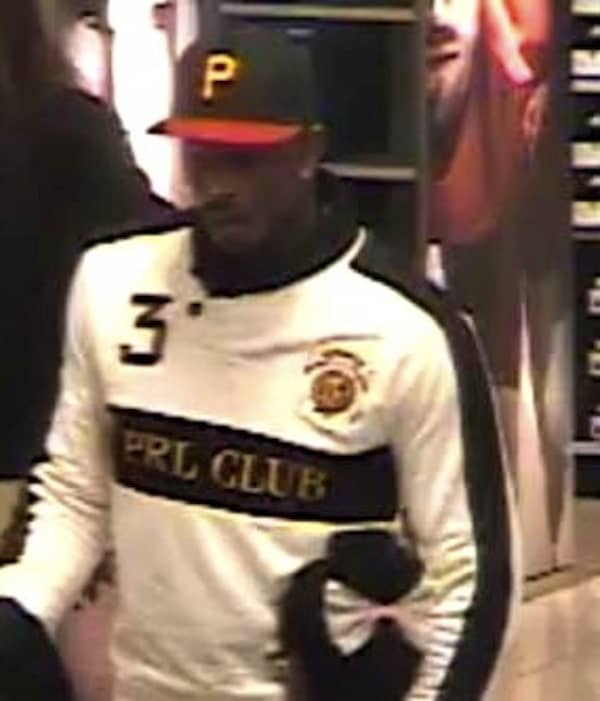 Warwick, RI — Warwick Police are still seeking leads in a March case of using counterfeit cash at two local stores.
According to the Rhode Island Most Wanted website, Warwick Police released surveillance footage of a man believed to be about 30 years old and suspected of using a total of 15 counterfeit $20 bills on two occasions, once at Toys R Us on Feb. 28 and again at JC Penny on March 10.
The suspect is described as a black male with a mustache, and was photographed wearing a Pittsburgh Pirates baseball cap and a white long-sleeve Polo Ralph Lauren shirt with "PRL Club" and the number 3 printed on it.
Case No.: 14-1772-OF
Contact: Det. Chatten (401) 468-4249