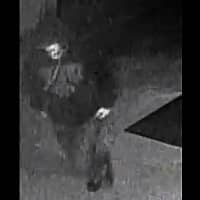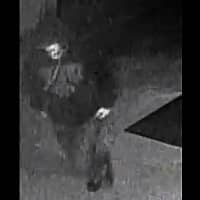 Anyone with information on these cases is asked to contact the Warwick Police Department at (401) 468-4200. Where specific contacts have been provided, ask for the investigating officer to report tips.
Suspect sought in armed robbery:
Warwick Police are seeking a man suspected of armed robbery outside the Wonderland Smoke Shop on East Avenue on May 6.
A surveillance photo posted on the Rhode Island Most Wanted website shows the man wearing a hooded dark-colored sweatshirt with an eagle or winged design and dark pants.
According to police, the man hid behind a Dumpster at the smoke shop before approaching a man who had left the store and threatening to stab him.
Case number: 14-2460-OF
Contact: Det. Patrick McGaffigan and Det. Jeffrey Viveiros
Leads sought in wallet, purse snatchings
Two people are suspected of stealing a wallet from Walmart, and one man is being sought for the theft of a purse from Stop & Shop in separate incidents reported by Warwick Police.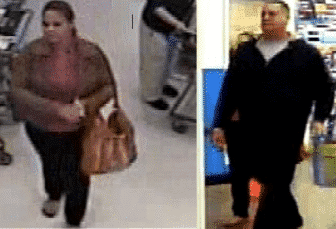 In the first case, on April 26, surveillance cameras caught a man and woman taking a wallet that had been left unattended in a shopping cart at Walmart on Bald Hill Road.
According to police, the man is seen in surveillance footage pushing the carriage with the wallet into the store, and the woman is later seen bringing the wallet into the ladies restroom, where it was later found discarded. The pair also had two children with them.
A cell phone and "large amount of cash" were reported stolen by the victim, according to Rhode Island's Most Wanted.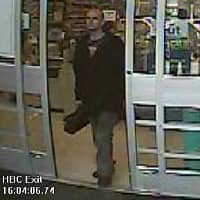 In the second incident, a white male between 30 and 40 years old was recorded stealing a purse by surveillance video at the Stop & Shop on Greenwich Avenue.
Police reports note that the May 8 video shows the man taking the purse from an elderly woman in her 80s. He later used the woman's credit card at a Cumberland Farms in Cranston.
The man reportedly left the supermarket in a late '90s Mercury Villager minivan with roof racks and a missing hubcap.
Case number: 14-2496-OF
Contact: Sgt. Eric Falcofsky