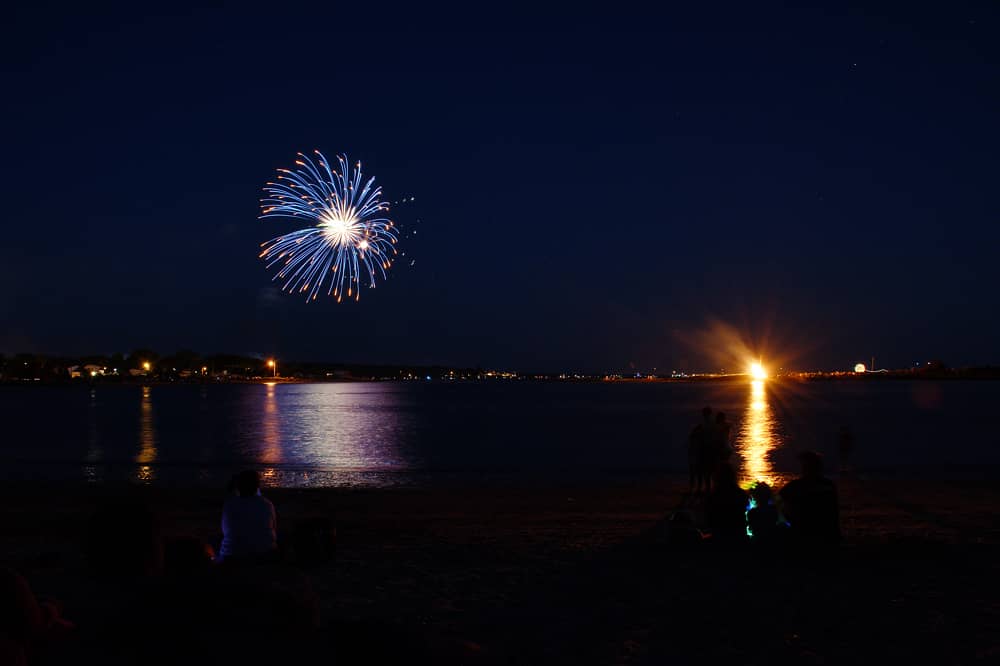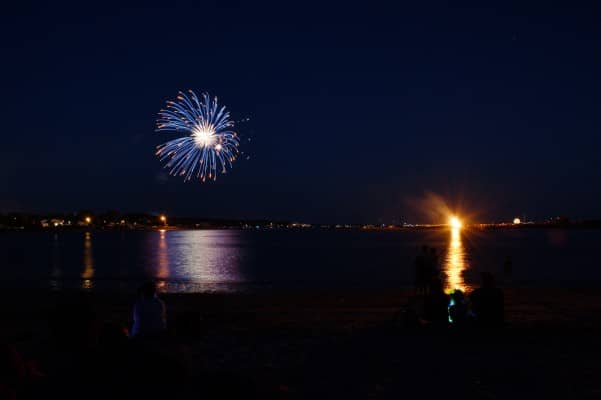 Warwick, RI — The city kicks off Independence Day weekend on Friday night, July 3, with its annual fireworks display from the seawall at Oakland Beach.
Mayor Scott Avedisian announced in a statement on Monday that City Park on Asylum Road will also be open for viewing the scheduled 9:30 p.m. show.
Because of the expected heavy traffic and parking restrictions — which Avedisian noted "will be strictly enforced" by Warwick Police — the city is advising spectators to arrive early and expect delays getting into and out of both areas.
[wpgmappity id="43″]
Oakland Beach is located at the end of Oakland Beach Road, reached from West Shore Road [Rte. 117]. City Park is located on Asylum Road, off Buttonwoods Avenue.
Avedisian said that City Park offers "spectacular, unobstructed views" of the fireworks from across Brush Neck Cove.
Rain date is July 5. In case of rain, watch the Warwick Tourism Facebook Page for updates or call (401) 738-2000.
Other fireworks displays in Rhode Island:
No rain dates unless indicated below.
July 3, 2015:
Bristol: Bristol Harbor, 9:30 p.m.
Cumberland: Tucker Field, 9 p.m. Rain date July 5.
East Providence: Pierce Field, dusk. Rain date July 5.
North Providence: Notte Park, dusk. Rain date July 5.
Scituate: Main Street, dusk.
Westerly: Misquamicut Club, dusk.
Woonsocket: Barry Field, 9 p.m.
July 4, 2015:
Lincoln: Kirkbrae CC, dusk.
Narragansett: Town Beach, dusk.
Newport: Newport Harbor, 9 p.m. Rain date July 5.
Portsmouth: Escobar's Farm, 9:30 p.m.
Providence: India Point Park, 9:15 p.m.
South Kingstown: Old Mountain Field, dusk.
Westerly: Ocean House, dusk.
July 5, 2015:
Jamestown: East Ferry, 10 p.m.
Smithfield: Bryant University, 9 p.m.