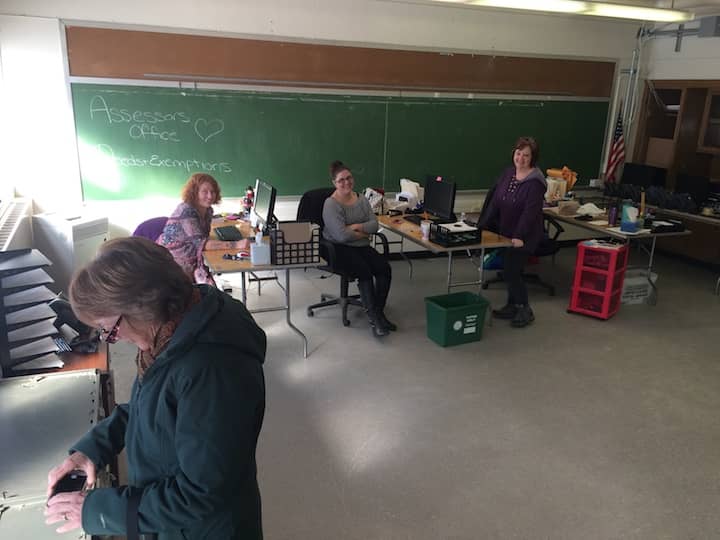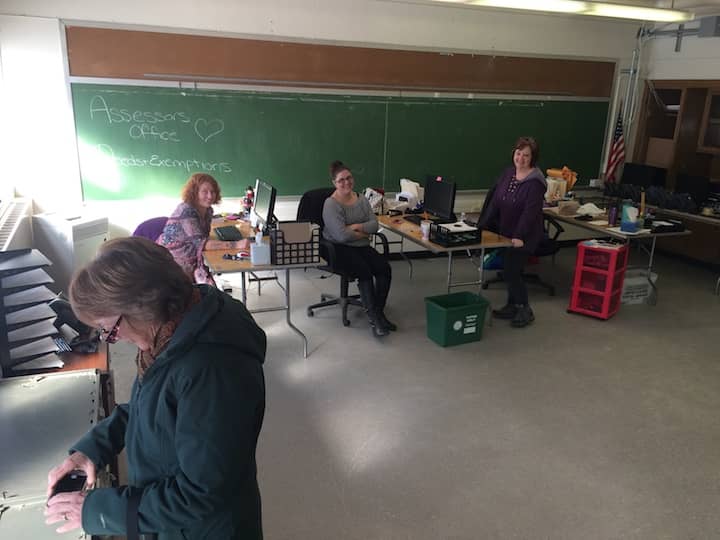 WARWICK —  Building inspector East Side Construction is conducting an independent inspection of the City Hall Annex, damaged by a burst water pipe sometime during the weekend starting Jan. 5, that has shuffled most departments housed there to the John Greene Elementary School building on Draper Ave., where they may stay until some time in February.
According to Courtney Marciano, press secretary for Mayor Scott Avedisian, the burst pipe happened on the second floor in the planning department and came through the ceiling into the tax assessor's department. It was discovered first thing Monday morning as employees arrived at work.
The city immediately moved City Hall Annex to the John Greene building out of concern for water damage and mold from pipe burst, Marciano said.
The entire building has been cleared of its contents, Marciano said. All materials and records, have been moved to either City Hall or the  former John Greene Elementary School. Clear Care has been onsite, and an asbestos abatement has been done, too.
Once East Side Construction's inspection is complete, the city will have a better sense of what, if anything, can be salvaged, Marciano said.
"Most city files were digitized several years ago, so any hard copy files that may have been lost have been backed up," she said.
The best estimate for a repair of the damage and a return of city offices to the City Hall Annex is three to six weeks, Marciano said. An updated estimate for the time to restore the building should be available following East Side Construction's report, she said.