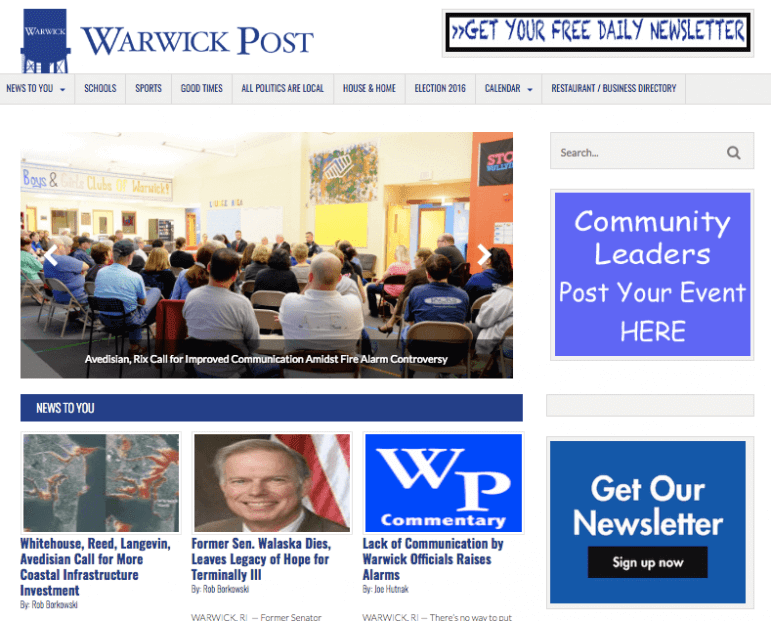 Beginning today, you may notice a countdown reminder during your reading on WarwickPost.com, telling you that the number of articles you can read here without subscribing is running out.
I introduced this approaching change to readers, and outlined the thinking that led me to make this change, a few weeks ago. If you missed it, you can read it here.
I'm asking regular readers who read more than 20 articles per month to pay $1.50 each month to read more. A full year's access will cost $15, a two-month discount over the monthly charge. If you're only interested in a few of our pieces every four weeks, this won't affect you beyond a reminder that your free access is running out.
With enough subscribers, the site will thrive, you'll be better informed, and you'll be able to bank on that in the future. If you enjoy and value what you've been reading so far, please support WarwickPost.com with a subscription.
You can subscribe up-front, before the 20 free articles run out, if you'd like. If not, well, we've got 20 articles worth of writing to wind you over. Let's have a great month together.