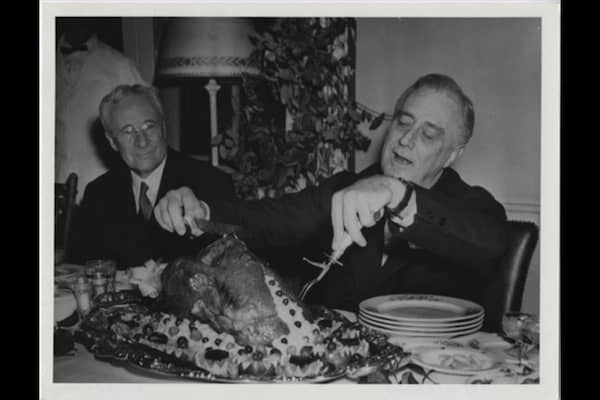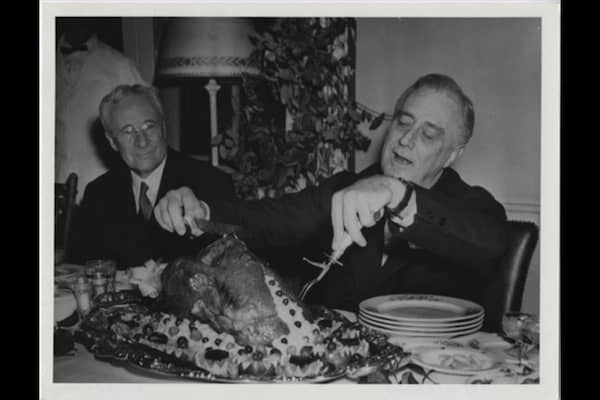 The 2022 celebration of Thanksgiving is upon us, the annual holiday tracing back to the Pilgrims in the 1620s, marked by feasting and celebration, followed by a long event-packed weekend,
A few Thanksgiving facts to impress the family:
The date of Thanksgiving wasn't formalized until Reconstruction in the 1870s; before that, states observed the holiday on different days. President Abraham Lincoln set Thanksgiving to the last Thursday in November in 1863, but Southern states rejected the idea at the time.
President Franklin D. Roosevelt signed a Congressional resolution on the day after Christmas in 1941 that set Thanksgiving to the fourth Thursday of November.
President George Washington declared the first national Thanksgiving holiday, on Nov. 26, 1789. [source: Wikipedia]
Thanksgiving weekend notes and events:
Trash pickup for Thursday (Thanksgiving) and Friday is delayed one day, according to Mayor Frank Picozzi.
"Also I'm extending yard waste collection an extra two weeks."
Public transit company RIPTA is following holiday routes on Thursday. Check the RIPTA website for schedules.
TF Green State Airport is operating, with arrival and departure schedules online.
Banks are also closed.
In less municipal/services news:
 Ocean State Artisans Crafts Fair 2022:
 The fair's new location is at the Christmas Tree Shoppe Plaza (formerly Babies R Us), 300 Quaker Lane Warwick RI, with a wide variety Artisans, Crafters and fun.
The fair features story time and photos with Santa & Mrs. Claus again this year, and the annual Food Drive for
Rhode Island Community Food Bank
. (Bring a non-perishable food item to get $2 Admission).
Small Business Saturday Shop RI marks its sixth year Nov. 26 with a "pop-up mall," bringing together more than 150 local businesses and vendors at Crowne Plaza Warwick.
Hosted by the Rhode Island Developmental Disabilities Council, U.S. Small Business Administration, Veterans Business Outreach Center, and Center for Women and Enterprise, the event is "a great opportunity to support local small businesses and get some holiday shopping done," said Sue Babin, RIDDC Special Projects Coordinator and chair of Shop RI.