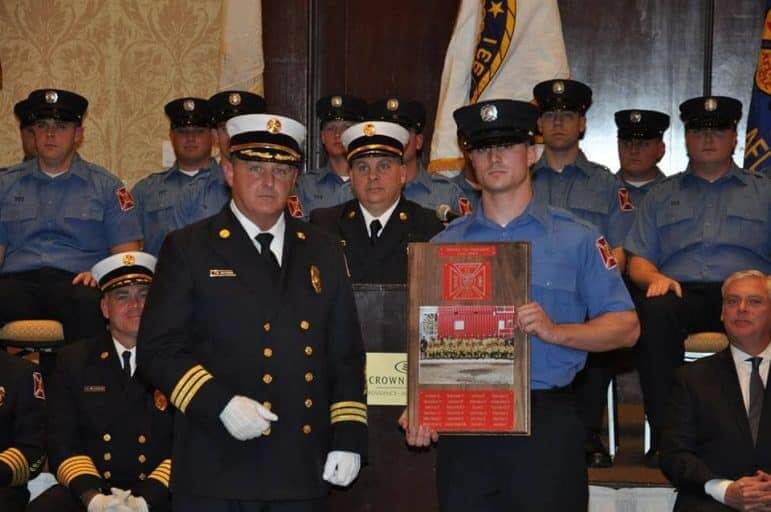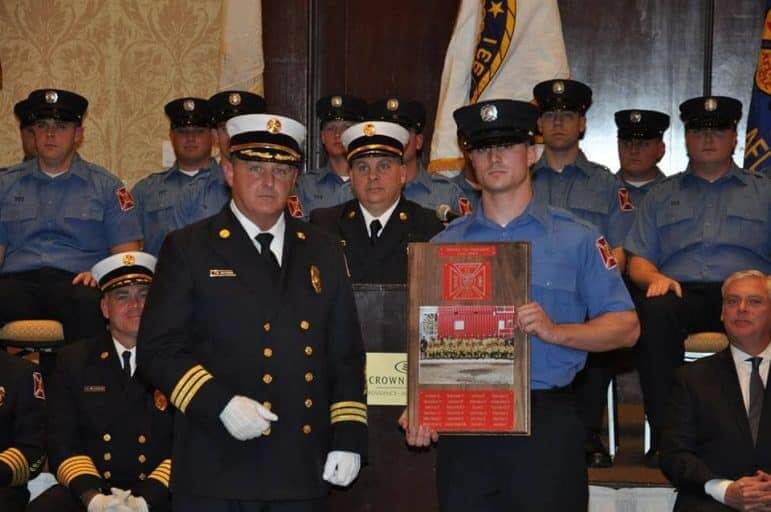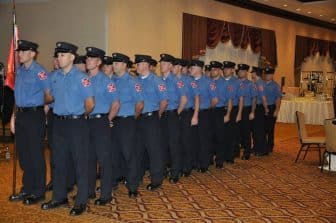 WARWICK, R.I. — Mayor Scott Avedisian joined Fire Chief James McLaughlin, Assistant Chief James Kenney, Deputy Chief Thomas Maymon, Jr., Captain Paul J. Letourneau, Jr., the Board of Public Safety and Warwick Firefighters to celebrate and swear in 24 new firefighters on Tuesday, Nov. 22 at 6 p.m. at Crowne Plaza Hotel, 805 Greenwich Ave. Tuesday night.
Avedisian administered the oath of office. The Fire Department Honor Guard posted colors, and retired Captain William H. Tyler sang the national anthem.
Father Robert Marciano, the department chaplain, gave the invocation and Father Peter Mongeon offered benediction.
Warwick's new firefighters:
Paul B. Alexander
Victoria L. Bellavance
Matthew J. Burke
Steven A. Cahoon, Jr.
Matthew J. Cavanagh
Michael F. Colantonio
Brandon G. Colombo
Kevin K. Conway
Matthew A. DeCubellis
Nikolas M. DeGiulio
Joseph R. Ducharme, III
Christopher J. Famiglietti
Kevin P. Hayes
Matthew G. Jarbeau
Ryan T. Jarvis
Andrew J. Kazarian
Austin K. LeDoux
Michael J. Loignon
Shane C. Lindell
Christopher J. Milewski
Thomas A. Pacheco III
Nicholas A. Parente
Michael E. Rayta
Justin P. Sweeney