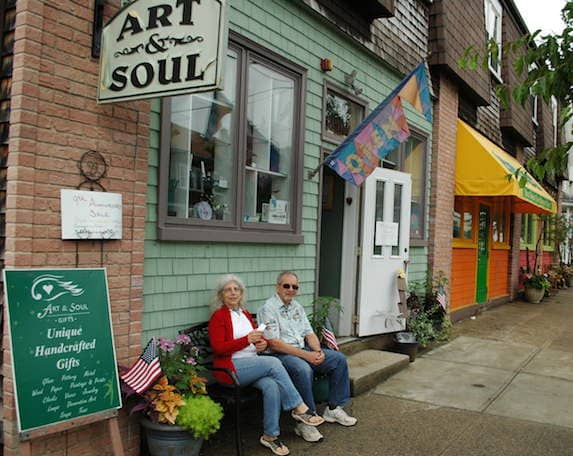 Nine years ago, Susan Shapiro and Jim Carroll of Warwick opened their gift shop, Art & Soul on the city line at 2007 Broad St. in Cranston, during the Gaspee Days Parade.
Though their spot is a brief walk from the parade and the Gaspee Days 5K,  the couple were outside their shop June 14, offering smiles, an open door and a small sign proclaiming the ninth anniversary of their shop.
The foot traffic was sparse, but, "It's a nice day to be around," said Shapiro.
The shop features wares and creations from 75 artists, about one-third from Rhode Island. There are items from Margaritas Jewelry in Warwick and a local glass blower Daniel Read.
In the back, there's also a small art gallery. "There are so many talented people in this state, in this country," Shapiro said, "Why not share it?"
Shapiro counseled people on creating their own businesses for thirty years before deciding to open Art & Soul. "I decided to take my own advice," she said.