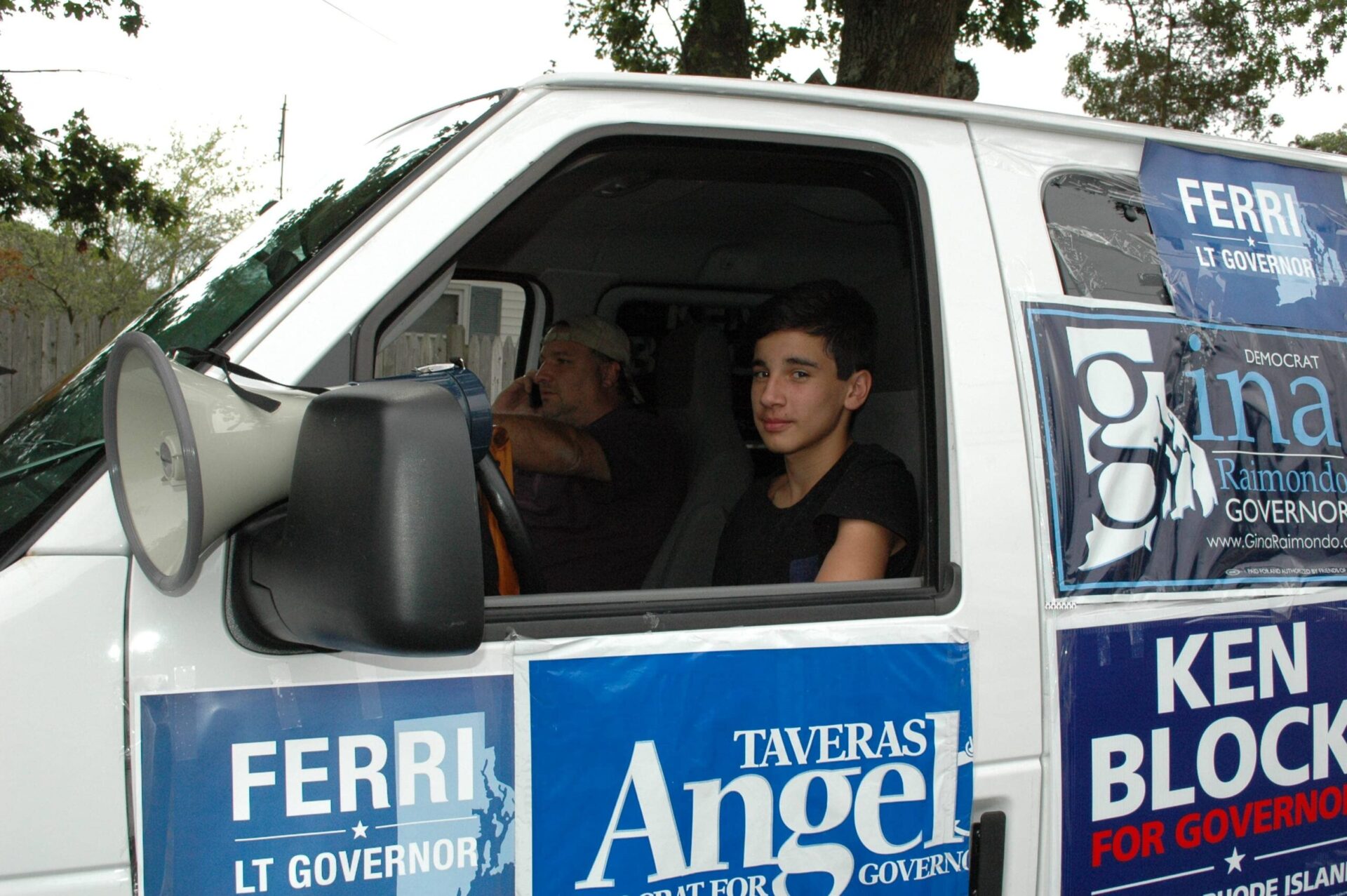 Warwick, RI – Candidates and poll workers reported a slow start to voting during Tuesday's primary as citizens trickled in and out of the polls.
At Norwood School on Norwood Avenue, Ward 2 challenger Michael Zarum was posted on the building's front lawn alongside Jeremy Rix, holding signs for, among other candidates, Zarum's opponent, incumbent Democratic City Councilor Thomas Chadronet. Both reported they were in good spirits and enjoying their conversations with passing voters.
Inside Norwood School, "We've had a lot of Republican voters," said Election Official Howard Rabinowitz, pointing at piles of voting cards, blue for Democrat, yellow for Republican. The blue outnumbered the yellow, but at about a four to one ratio. Rabinowitz said that's a lot of GOP voters for the polling spot.
In total, the vote count stood at 191 as of 12:30 p.m.
Outside Lippitt School on Almy Street, voters were also scarce, entering and leaving in occasional groups of two.
Scott Robbio and Tyler Robbio were parked in a van plastered with various candidate posters, waiting for voters they'd volunteered to transport to the polls. Robbio said they're neutral, just offering their services to help voters.
Robbio took a call for a voter pickup on his cell (401-942-5626) while they were waiting. He said they're available to help anyone who needs a ride to vote Tuesday.
Not far away, John Falkowski, one of three Republicans vying for the privilege of running against Incumbent Democratic City Councilor Camille Vella-Wilkinson, was enjoying a peaceful afternoon greeting voters.
"So far, so good. A little slow," said Falkowski.
Nearby, Henry Williams sat on the tailgate of his pickup truck waiting to speak with passing voters. He said he thought the primary was going well.
Inside Lippitt, Moderator Debbie Hammond had one word for the voting, with stood at a total of 181 at 2:30 p.m.
"Slow," Hammond said.
At Roberson School on Nausauket Road, Jack Kirby, the Democratic opponent who'll face the winner of the Republican mayoral primary between Mayor Scott Avedisian and Stacia Petri stood with Erik Usler, husband of Ward 7 challenger Kathleen Egan, as well as Ward 7 incumbent Charles Donovan.
The trio agreed voting had been slow up until about 3:30 p.m.
"It's kind of light," said Donovan. But, he said, he held out hope that the voting would pick up after 5 p.m. when people started leaving work.
At Randall Holden School on Hoxie Avenue, the vote count was 434 as of 3:39 p.m.
At St. Gregory School on Cowesett Avenue, the vote count was 511 as of 4:38 p.m.