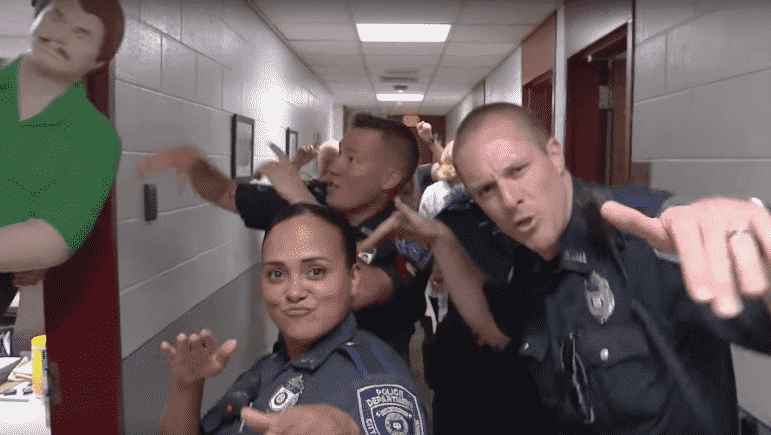 WARWICK, RI — After a brief delay to iron out copyright rules on their video release on Facebook, the Warwick Police Department and Warwick Fire Department has answered the Coventry Police Department and Fire Department's Lip Synch challenge as the friendly competition among the country's first responders sweeps through Rhode Island.
Coventry, the first in the state to produce a lip synch challenge video, gave Warwick Police and Firefighters the nod, and the City's video was released Thursday afternoon.
"Coventry PD. Challenge accepted," the first officer to appear in the Warwick video says before a wide array of officers and firefighters regale viewers with lip synch snippets of  hit songs, opening up with "24 karat" by Bruno Mars and ranging across the spectrum of htis including "Under Pressure," by Queen and "I Want It That Way," by the Backstreet Boys during a quest for the film crew from A&E's "Live PD."
Coventry Police were gracious in their assessment of the answering video.
"Warwick PD answered the Lip Sync Challenge Big Time !
We are watching it now after the first post was blocked do to copyright infringement … rookie mistake. Early returns are positive though … Patriots Plane OMG internet broken !" Coventry Police wrote on their Facebook page Thursday.
By Thursday night, the video had tallied 19,941 views on YouTube.