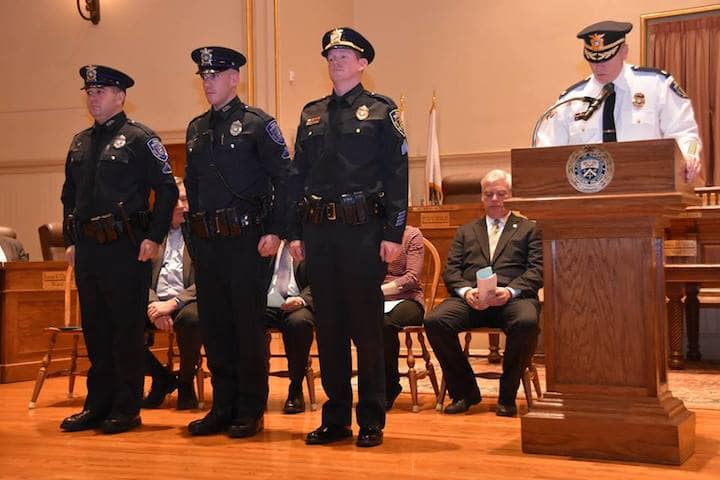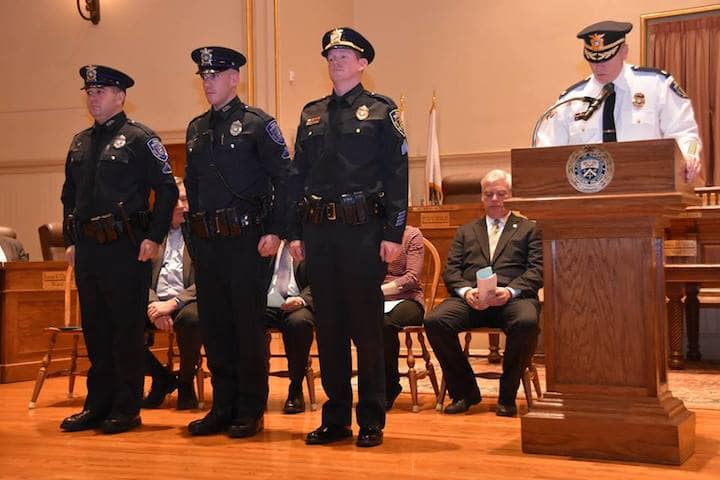 WARWICK, R.I. — Mayor Scott Avedisian, Col. Stephen M. McCartney and members of the Board of Public Safety presideD over a police promotional ceremony Dec. 20 at 6 p.m. in Council Chambers at Warwick City Hall to recognize the promotion of six officers.
Joseph F. Hopkins was promoted to the rank of Captain. Stephen A. Lombardi, Joshua P. Myer and Robert T. Hart were promoted to Sergeant. Brian W. Fontaine and Gregory C. Accinno have completed their probationary year and were sworn in as third class officers.
Lifesavings Awards will be presented to Officer Jason W. Cooke, Officer Matthew J. Higgins, Officer Christopher R. Lo, Officer Joshua P. Myer and Officer Walter C. Larson.
Mayor Avedisian administered the oath of office. The Warwick Police Honor Guard post colors and Captain John Halloran sang the national anthem. Father Robert Marciano, the department chaplain, delivered the invocation and benediction.