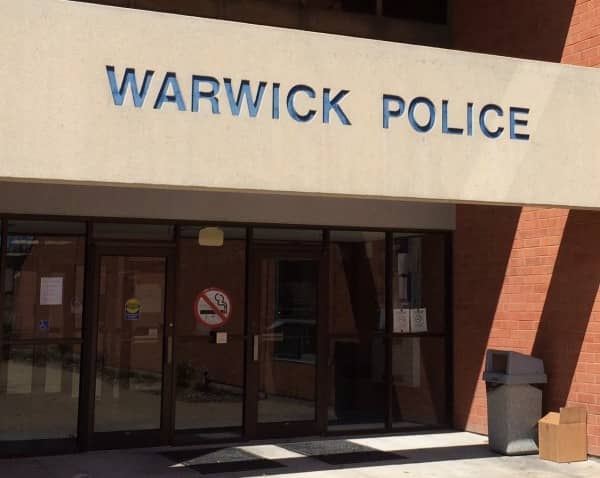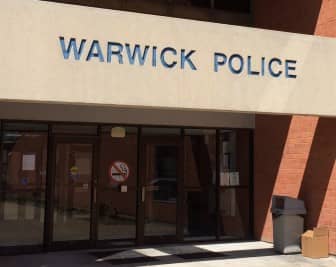 WARWICK, R.I.  — There were 47 Warwick Police arrests between July 27 and Aug. 3, including six for DUI, five for shoplifting, three for domestic violence and/or assault, and two for breaking and entering.
At 7:44 a.m. July 28, Warwick Police arrested Eric J. Perry, 39, at Warwick Police Headquarters, 99 Veterans Memorial Drive, charging him with bypassing utility meters (electricity/gas/water) and interference with meters.
At 4:55 p.m. July 28, Warwick Police arrested Ignacio Gomez, 75, at 2220 Warwick Ave., charging him with manufacturing/delivering narcotics.
At 8 p.m. July 29, Warwick Police arrested Richard E. Pestana, 24, at McDonalds, 820 Post Road, charging him with receiving stolen goods.
At 10:59 a.m. July 30, Warwick Police arrested Norbert LeClaire, 48, on Alpine Street, charging him with domestic assault by strangulation and domestic assault and battery.
At 6:45 p.m. Aug. 1, Warwick Police arrested Michael A. Gonzalez, 23, at Sandy Lane Apartments, 815 Sandy Lane, charging him with breaking and entering.
At 4:40 p.m. Aug. 2, Warwick Police arrested Marshall F. Howard, 24, at Sam's Food Store, 651 Main Ave., charging him with two counts of manufacturing/delivering narcotics, and burglary/breaking and entering.
For a complete account of arrests during this period, consult the arrest log below: WPD Arrests July 27 - Aug. 3