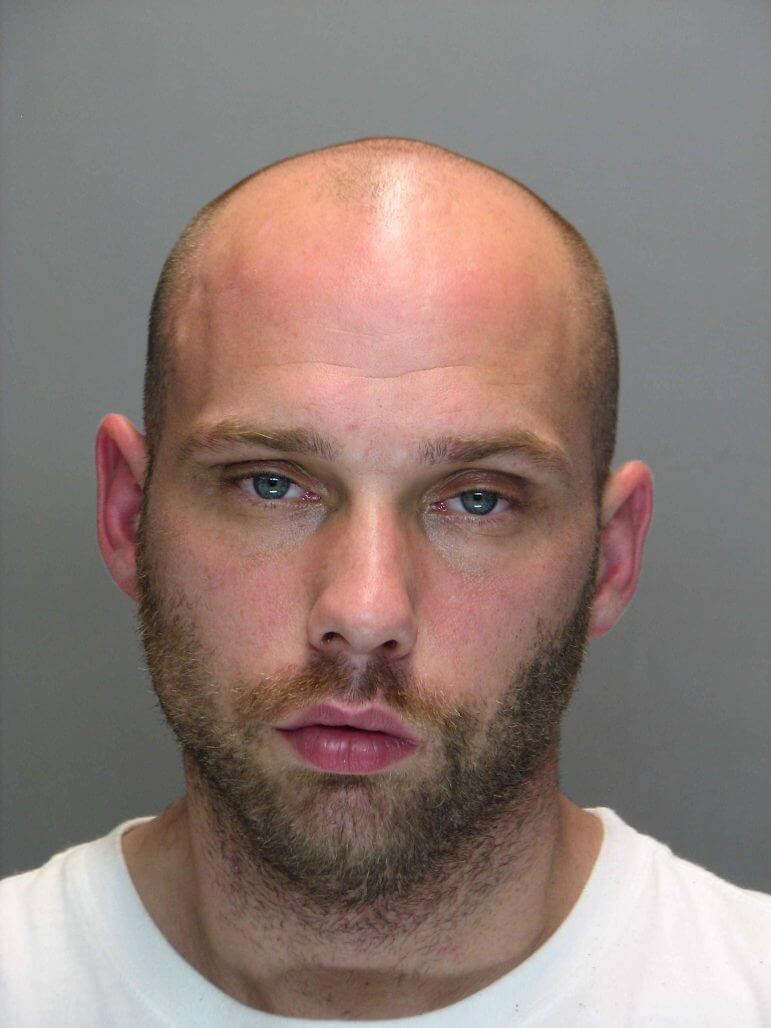 WARWICK, RI — Warwick police arrested a 43-year-old West Warwick man April 10, charging him with robbery, assault and attempted breaking and entering at three city businesses between late evening April 6 and early morning April 7.
Police say John Chiellini, 43, with a last known residence in West Warwick, entered the Extended Stay America hotel on West Natick Road at 11 p.m. April 6 and threatened the clerk with a gun, which was never shown, in an attempt to rob the hotel. He fled on foot empty-handed.
A short time later, at 1:30 a.m. April 7, Warwick Police responded to a reported robbery at the Quaker Lane Shell "Seasons" station, where Chiellini had entered the store and again threatened the clerk with a gun, which wasn't shown, demanding money from the register. Chiellini left the store on foot with two items he had selected from the store, police report.
The same night, at 3:17 a.m., a Warwick Police officer discovered that the front door of the Subway Sandwich shop at 719 Bald Hill Road had been smashed with a rock. It appeared that entry was attempted, but not gained.
Detective Sgt. Eric Falcofsky, Detective Kerri Chatten, and members of the BCI determined Chiellini was solely responsible for all three crimes after an extensive investigation, police report.
Police charged Chiellini with Assault with Intent to Commit Robbery (Extended Stay incident); First Degree Robbery (Shell "Seasons" store incident); and Attempted Breaking and Entering (Subway Sandwich Shop incident).
Chiellini was arraigned on the charges in 3rd Division District court April 10 following his arrest. He is being held at the Adult Correctional Institute (A.C.I.) awaiting trial.