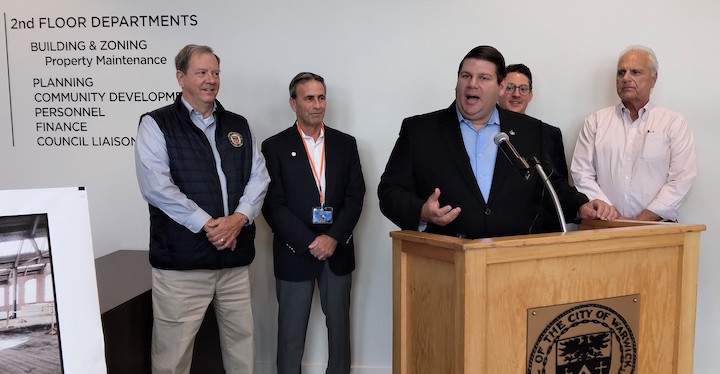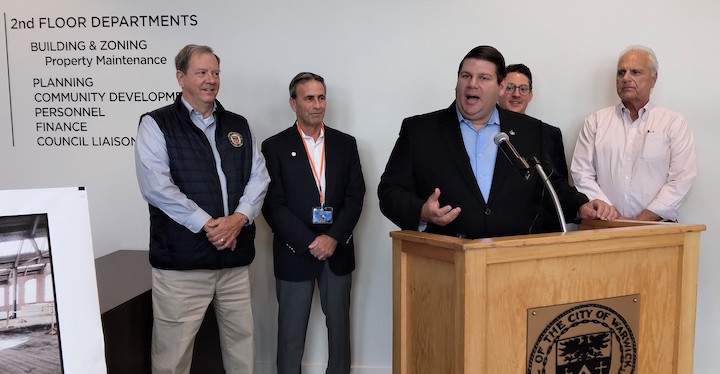 WARWICK, RI — Mayor Frank Picozzi, members of the City Council, and city employees gathered Tuesday morning to officially open the new offices in the AAA building at 65 Centerville Road.
The city is leasing the building from AAA for 15 years. The building's first floor includes the tax collectors office, tax assessors, and purchasing. Building and Zoning, Planning, Finance, Personnel, and Community Development are on the second floor.
The Mayor's Office, Clerk's Office, Board of Canvassers and Tourism and Economic Development will remain at City Hall. Picozzi said the departments which had been scattered around the city "made it very difficult to conduct business."
"To these employees, I want to apologize that it took so long," said Picozzi, noting their morale has improved since their move to the AAA headquarters, adding it was a "beautiful and historic building."
'To these employees, I want to apologize that it took so long,' – Mayor Frank Picozzi
Executive Vice President at AAA Northeast Stephen Manty said the building was "the cornerstone of the city's revitalization." City Council President Steven McAllister called it a "great space" and thanked "all the men and women for all the hard work that you put into this every day."
"I think the city should be really proud of this project," McAllister said. "It's incredible," said Luke Murray, a former city planner who helped get the renovations up and running. Murray said the project had been "discounted" until Picozzi took office and gave the effort his support.