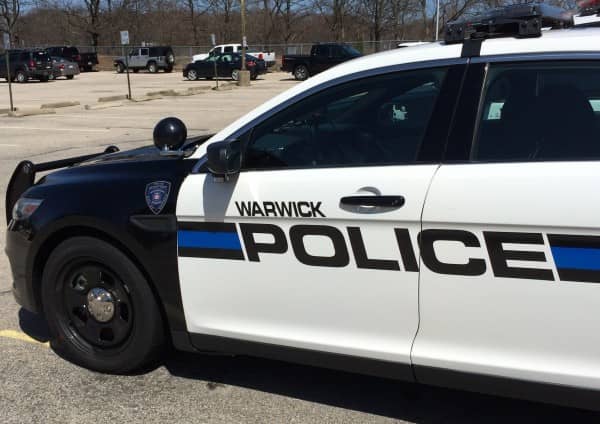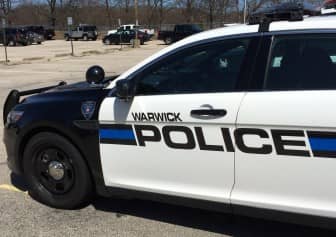 WARWICK, R.I. — Officer Jeremy Smith was called to the intersection of Benedict Road and South Atlantic Avenue May 19 at 5:02 a.m. for a report of two men in gray sweat pants and shirts taking items from cars, arresting one with a stolen laptop in his possession.
Smith was three streets away when he received the call, and approached in his cruiser without emergency lights or siren, spotting two young men in gray sweats immediately after taking a right onto South Atlantic Avenue from Post Road, according to the officer's report. One of the men ducked into a driveway on the right hand side of the road between 67 South Atlantic Ave. and 59 South Atlantic Ave., which shared the driveway.
The second of the two men looked over his shoulder at the officer's cruiser and continued walking down the street.
Smith parked his cruiser south of 59 South Atlantic Ave., quietly exited, and walked up the driveway after the man he'd spotted darting away. The man, apparently under the assumption that Smith had passed in his cruiser, was walking back down the driveway toward Smith, according to the report.
The man was holding a computer bag in his right hand and the front pocket of his hooded sweatshirt had a large bulge. He told Smith he didn't live there, that he was living in Providence, but could not explain where he had gotten the computer bag.
Smith took possession of the bag and the apple laptop computer, and searched the man, later identified as Jeremy Polanco, 23, of 95 Hudson St., Providence. The officer found five one dollar bills crumpled in a ball in Polanco's front sweatshirt pocket, as well as a karate gym membership card and Macy's gift card, with a receipt attached indicating there was $15.46 remaining on the card.
The laptop had a woman's name on the front, and Smith radioed dispatch to check if she lived in the area. The woman lived a few doors away. A woman answering the door there identified the laptop as hers. She checked her car and discovered a second laptop, a $500 Dell, was also missing. She told Smith she wished to press charges against Polanco.
The second man on the street with Polanco was intercepted by officers, but was not found with any stolen items on his person, or in his car, a black Toyota Corolla, which had been parked in front of 59 South Atlantic Ave.
Smith arrested Polanco and transported him to Warwick Police Headquarters, where he charged the Providence man with receiving stolen goods. While in a cell, he began shaking the bars and screaming, Smith reported. Polanco was held for the next session of Third District Court as a bail violator.