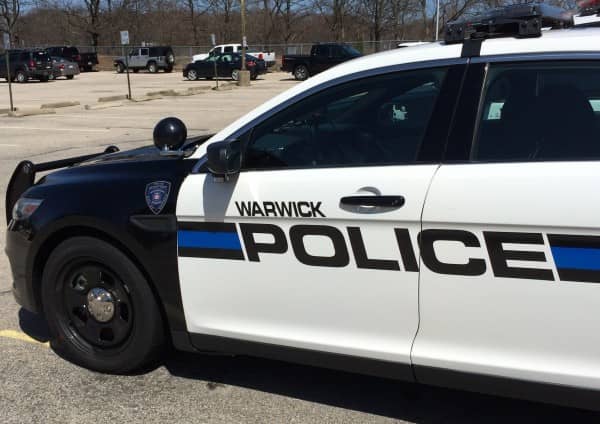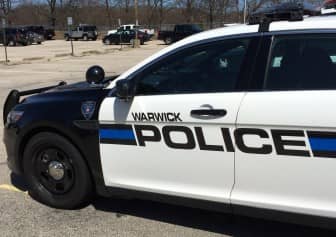 WARWICK, RI — Warwick officer Jedidiah Pineau pulled over the driver of a 2007 silver Mazda who had blocked both east lanes of Airport Road while turning left out of Airport Plaza Dec. 21 at 11:40 a.m., arresting him on charges of possession of oxycodone and suboxone after a search of his person.
Pineau was drivign west on Airport Road when he spotted the Mazada blocking the eastern lanes of the road, causing traffic to build up behind the car's entry into the road on the eastbound lanes as it attempted to enter the west-bound lane of travel, which was also backed up due to a red light at the intersection with Post Road, according to the officer's report.
Pineau waited for the traffic to clear and followed the Mazda as it turned left onto Post Road before pulling the car over, he reported. As the officer apporached the driver's side window and spoke to the driver, later identified as Kyle A. Arnold, 22, of 17 Beechwood St., Coventry, he reported smelling a strong odor of burnt marijuana coming from the car.
Pineau asked Arnold if he had a medical marijuana card. Arnold said he did not. The officer asked if there was any marijuana in the car and Arnold opened the glove compartment, removed a bag of marijuana, and handed it over. As Arnold did so, Pineau spotted a marijuana grinder in the glove compartment, as well as a number of torn-off plastic bag ends, indicative of narcotic packaging, on the floor of the car, according to the report.
Pineau asked Arnold to step from the car, and searched him, turning up a pill bottle containing one entire pill and one half of a pill he identified as suboxone by referencing drugs.com. The officer also found a plastic bag with nine small green pills he identifed as oxycodone.
Arnold volunteered that he had been self-medicating with suboxone for about four months, obtaining the drugs on the street.
Pineau arrested Arnold, charging him with two counts of possession of illegal drugs, and issued a civil violation for Possession of more than one ounce of marijuana, first offense.
Pineau transported him to Warwick Police Headquarters, 99 Veterans Memorial Drive, where he was processed and transported to court.