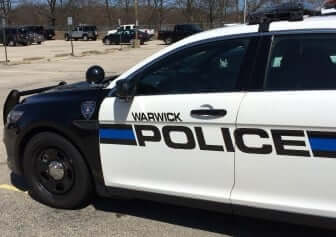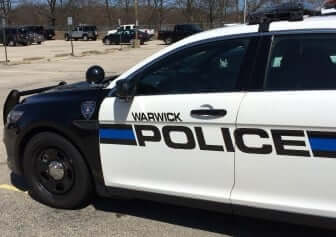 WARWICK, RI — A Warwick man is waiting a Feb. 22 hearing on a hit & run charge after officers tracked his car to his Quimby Street home from a crash Nov. 25 crash.
Warwick Police were called to Walmart, 840 Post Road Nov. 26 at 3:55 p.m. for a report of a two-car crash, ultimately finding one driver at his home where officers arrested him on a hit and run charge.
When Officer Ben Bratko arrived at the lot at the store, he found one of the cars, a silver 2013 Nissan Altima, stopped in the road with significant damage to the rear bumper. The driver complained of pain in his neck and shoulders, according to Bratko's report.
The driver said he had been slowing down at the light near the Walmart lot when a blue Honda struck his car from behind. He showed Bratko a photo of the car, and said that the driver told him he was going to pull into the lot to wait for police. The Nissan driver said the Honda driver continued North on Post Road.
Bratko and a fellow officer searched the lot for about 30 minutes, but didn't find any sign of the Honda. He did a DMV search of the plate number in the photo and located the owner's address, 22 Quimby St., and visited him there.
Bratko found the Honda in the driveway, with front end damage matching that of the rear-bumper damage to the Altima. A woman in another car in the driveway said the Honda had been driven there about 30 minutes earlier by Julio.
Bratko spoke with Julio, later identified as Julio Rodas, 36, of 64 Swan St., North Providence, RI, who told him, "Hey man, I've been here all day," according to the report. After a little more conversation, Julio admitted he had left the crash because he was scared.
Bratko arrested Rodas for hit and run, and transported him to Warwick Police Headquarters, 99 Veterans Memorial Drive, where the officer charged him with failing in his duty to stop in a crash resulting in injury. He was also cited for conditions requiring reduced speed.
Rodas was scheduled for a Feb. 22, 2022 court screening in Third Division District Court and released on $5,000 surety bail.