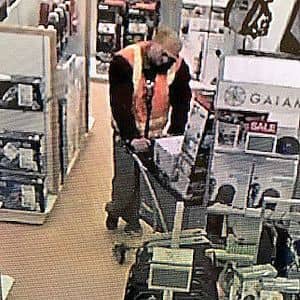 WARWICK — A local man is serving 90 days in jail after Warwick Police arrested him at the Kohl's store at Rhode Island Mall and found that he was also a suspect in a Smithfield shoplifting case listed on the Rhode Island Most Wanted website.
Warwick officers arrested Derek Leblanc, 29, of 250 Buttonwoods Ave., on March 14 at the Warwick store; in a check of his identity, officers learned that Leblanc was also one of two men recorded by surveillance cameras stealing merchandise from the Kohl's store in Smithfield on Feb. 15 and 18.
Smithfield Police identified Leblanc and Daniel Levasseur, 38, of Pawtucket, as the men who took four vacuum cleaners and left without paying for them. They fled the store in a dark-colored Ford Explorer, according to police reports.
Leblanc pleaded no contest in Kent County District Court to one count of habitual shoplifting and one count of shoplifting brought by Smithfield Police on March 15.
Judge Joseph Ippolito Jr. sentenced Leblanc to serve 90 days at the Adult Correctional Institutions, Cranston, with a nine-month suspended sentence and nine months' probation, served concurrently, for each charge. Ippolito also ordered Leblanc to pay restitution and attend substance abuse counseling, and imposed a no-contact order.
At the time of his arrest, Leblanc was serving a five-year suspended sentence and five years' probation imposed in a 2015 breaking and entering case brought by North Kingstown Police. Leblanc had completed the majority of a five-year jail term, earning early release in October, 2018, according to ACI inmate records.
Levasseur is currently serving a 90-day sentence at the ACI for violating the terms of probation set in a 2018 shoplifting and conspiracy case brought by Cranston Police.