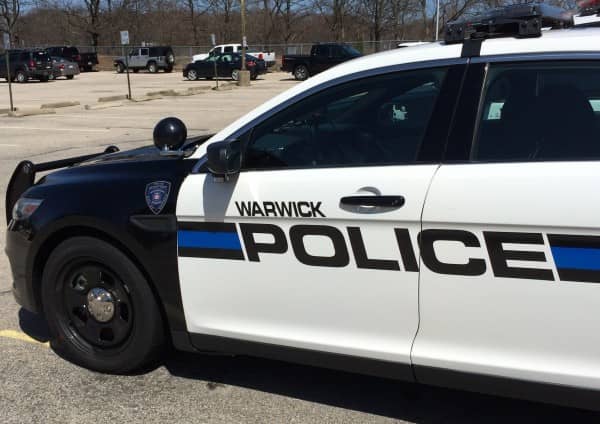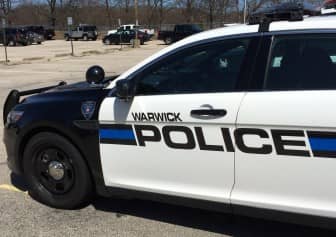 WARWICK, RI — Warwick Police arrested a local man July 29 at 7:05 p.m., charging him with receiving stolen goods after he returned to the 840 Post Road McDonalds where the theft had occurred the previous day, the visit reported  by the manager.
On July 28, an employee of the fast food restaurant reported that someone had stolen his backpack, which contained the man's uniform and $350 in cash. The man was able to tell officers what denominations of cast was in the backpack.
The responding officer, Julio Benros, reported he was able to witness the thief take the backpack, describing him as about 6 ft. tall with brown hair, wearing all gray, and carrying a long skateboard.
On July 29, the restaurant's manager called police to inform them that the man had returned and was in the building.
Officer Timothy Tavares responded to the call and made his way to the area, finding a man matching the culprit's description near the Post Office near the restaurant, and stopped the man, identifying him as Richard Pestana,24, of 140 Norwood Ave., Warwick.
Tavares asked Pestana if he'd taken the backpack and if he still had it. Pestana said he didn't have the item. When Tavares pressed him on the question,  Pestana admitted he had taken the backpack and showed it to the officer, collecting a number of items that had been inside. He claimed he had not found the man's money inside the backpack, according to the officer's report.
A search of Pestana revealed $350 in cash on his person, in the denominations described by the victim, Tavares reported.
Tavares arrested  Pestana and charged him with receiving stolen goods, then transported him to Warwick Police Headquarters, 99 Veterans Memorial Drive. He was advised of his court date on the charge for Aug. 14 in Third District Court, and was transported to his home.