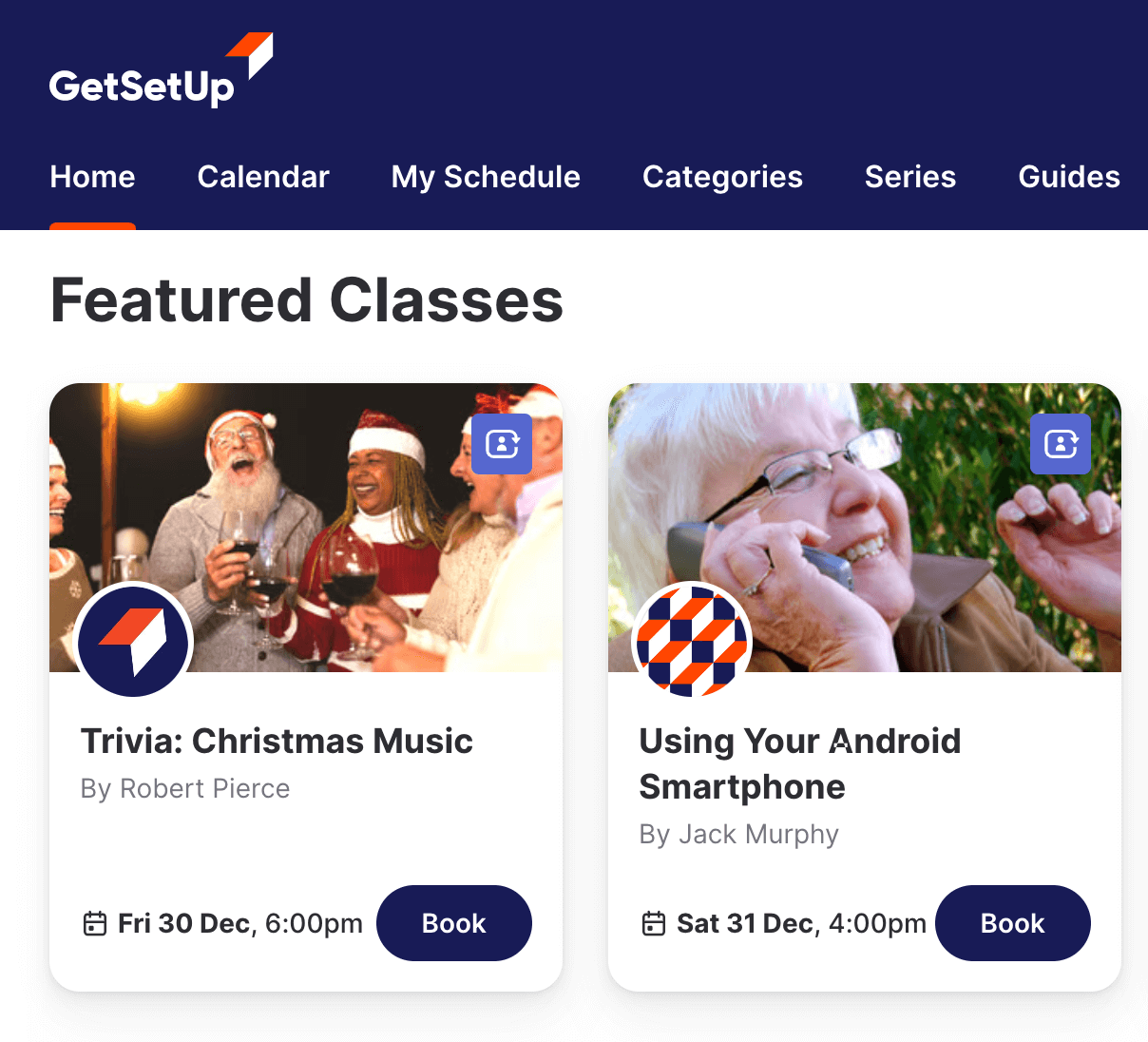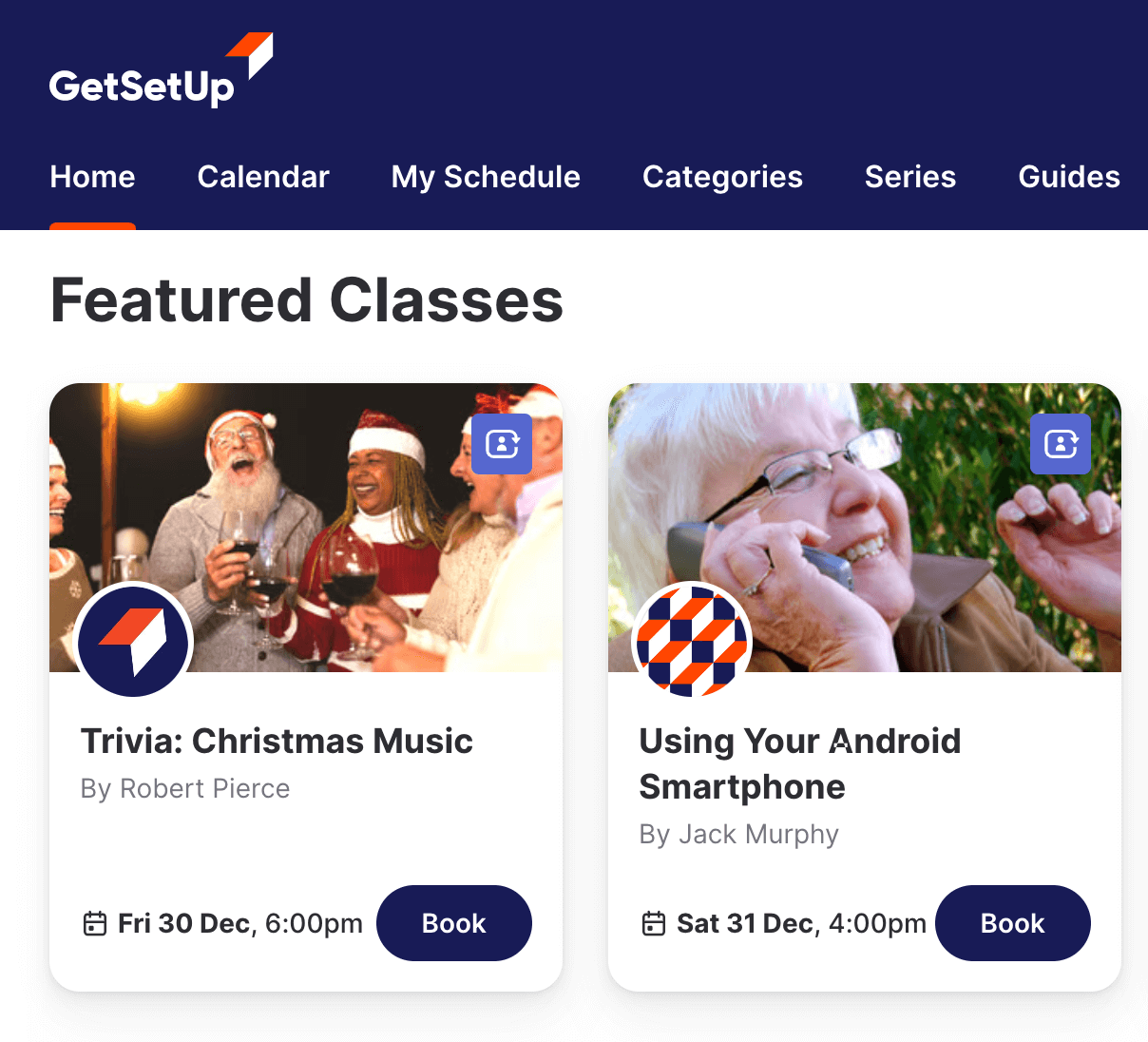 WARWICK, R.I. – The Warwick Public Library and Rhode Island Office of Healthy Aging (OHA) are offering people 55 and older free access to GetSetUp.
GetSetUp, funded by OHA's digiAGE initiative, is a virtual social learning platform designed for older adults to help bridge the digital divide and combat social isolation for older adults.
Older adults can utilize technology at home or at the library on computer, tablet, or mobile devices to
learn technical skills or participate in enrichment-focused courses on healthy cooking, virtual travel, and more through GetSetUp.
Digital Literacy has quickly become a necessity of healthy aging to help stay connected to critical services and one another. If an older adult needs to build technology skills they can learn, in this safe online environment, how to effectively use their smartphones, laptops, or tablets to reach out to family and friends more easily or meet with their doctors over telehealth through digital divide starter classes, including "Getting comfortable with your device – a cell phone, tablet, or laptop," "Intro to Zoom," and an orientation to using the GetSetUp site to find other classes.
GetSetUp's custom-built video learning interface has been tailored to older adults of all tech levels. The platform offers support via phone and in all classes to assist learners with technology and includes a booking system complete with regular reminders and after-class notes. Warwick's older adults can easily connect with a safe community of over 4.6 million peers globally. Learners can choose from a catalog of over 4,000 classes that shift weekly and are available around the clock. Classes promote digital literacy, socialization, health and wellness, and new learning experiences. Classes are available in multiple languages including Spanish, Mandarin, and Hindi.
GetSetUp's customized platform offers an interface for older adults to learn, create, and share their wisdom safely. The platform helps to address the social determinants of health by assuring older adults stay connected to the tools they need to thrive and age in place.
Classes are available to those 55 and older. If you would like to access GetSetUp, you can do so through the Library's website. If you have any questions, contact Aaron Coutu, the Library's Director, at [email protected] or 401-921-9759.