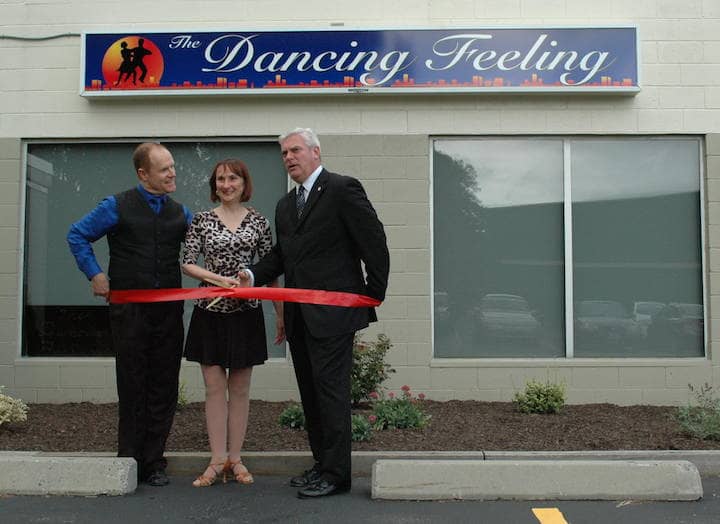 Warwick, RI – After 30 years in Warwick, The Dancing Feeling studio has set up new digs at a bigger venue just down the street from their old Pettaconsett Ave location.
The Dancing Feeling has been spending the last three decades providing a full-service social/ballroom dancing studio for group and private dance lessons and social dances.
The studio and its instructors – 11 employees altogether – aim to offer a friendly, warm and inviting atmosphere where students can learn to dance comfortably. Now, they get to do that in a bigger, newer space.
Kathy St. Jean, co-owner of the studio, said the new spot allows them to host large dance parties, "Because we have so much room," she said. The studio has already held a few dance parties, she said, and there are more coming up.
They've got a dance party scheduled for tonight (Sept. 19) in fact, from 8-10 p.m., with their Beginner & Int/Adv Technique Ballroom Dance event for dancers of all skill levels.
St. Jean said they were fortunate to find the right location, still in Warwick.
"We had been looking for some time, but this was the first location that fit all of our needs," St. Jean said.
You can help St. Jean and Randy Deats celebrate their recent move during their Grand Opening & 30 Years Anniversary Celebration Sept. 27, 4-11 p.m. The open house lasts till 6 p.m., followed by the anniversary gala including dance performances, participatory dance, and a champagne toast. Dressy attire is requested. Admission is free.