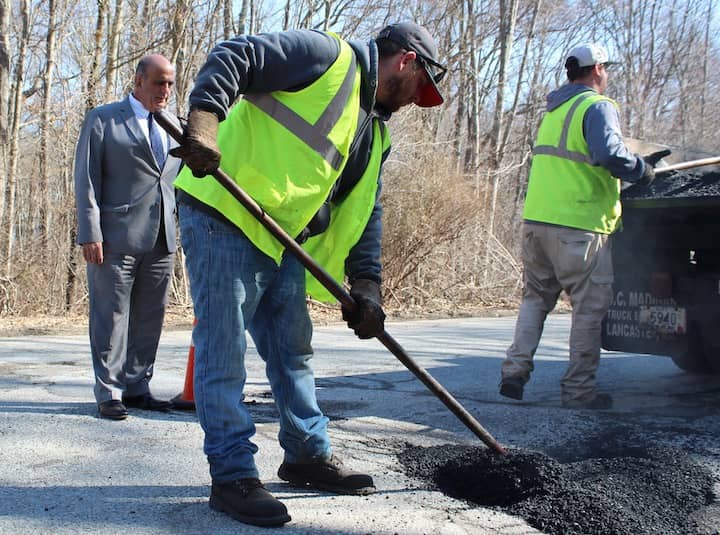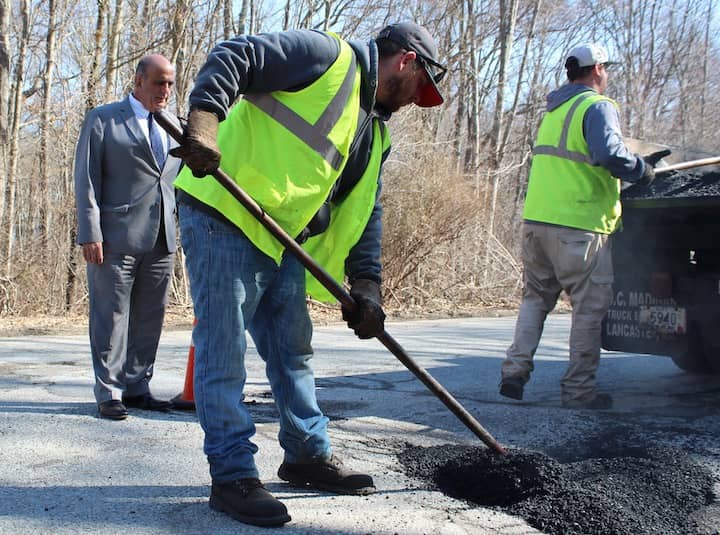 WARWICK — Department of Public Works crews are taking advantage of spring asphalt plants opening this spring to get a prompt start repairing the winter pothole crop.
Mayor Joseph J. Solomon announced crews have started work repairing the wintry damage to local roads this week.
Wednesday morning, Solomon visited DPW crews as they were busily filling a series of potholes leading up to the Toll Gate High School campus. Workers will continue to be out in force throughout the City each day to make similar repairs, Solomon said.
Street sweeping will also begin late next week. That effort will continue for the next couple of months, until all City roads are cleaned.
"One of my priorities has been to address our many infrastructure needs, which includes making sure our roads are safe for all who travel throughout Warwick," Solomon said. "Our crews will be working diligently in the weeks to come to make repairs as quickly as possible."
Residents can report potholes by visiting the action center on the City's website or by calling City Hall at 738-2000.