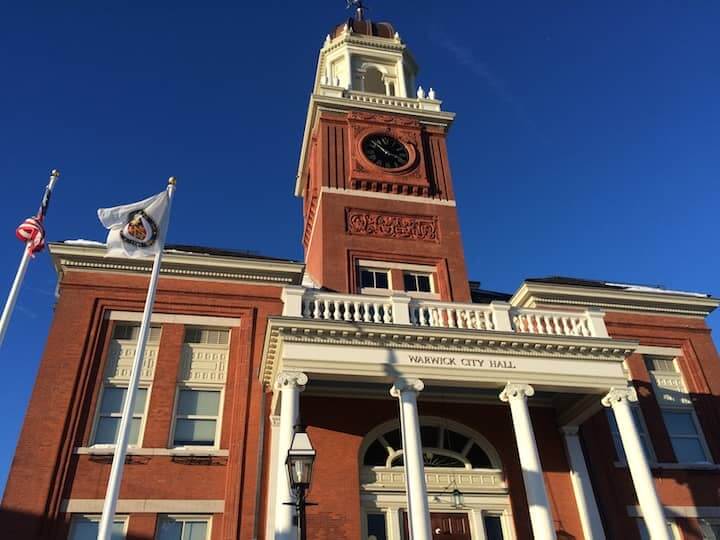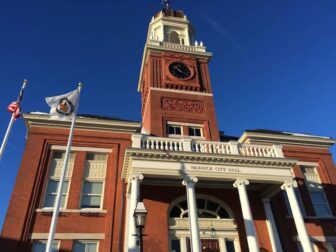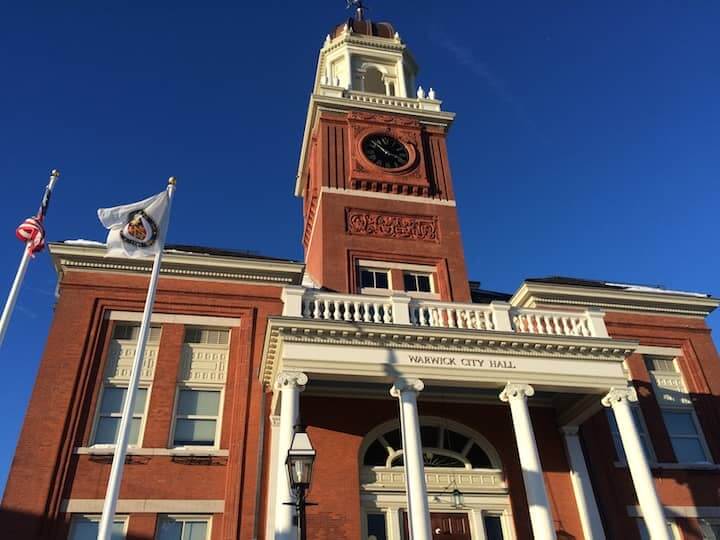 WARWICK, RI  — The Warwick Sewer Authority owns a billboard facing Rte. 95 which will shortly fund a new $40,000 sewer customer assistance program announced by Mayor Joseph J. Solomon and Warwick Sewer Authority Executive Director Janine Burke-Wells that will aid ratepayers with temporary financial hardships.
Changes to the WSA's enabling legislation, tasked it with developing a program to assist customers experiencing temporary financial hardships to pay their sewer bills.  The WSA's Finance Committee discussed many different options but in the end decided to provide additional funding for the City's existing emergency assistance program specifically to cover sewer usage and assessment bills.  The WSA will provide DHS $40,000 to run the program in the upcoming budget year.  Eligibility for this assistance will be determined by DHS based on the criteria already in place.  Funding for the program will come from lease payments the WSA receives for the billboard located at the treatment facility adjacent to Interstate Rte. 95.
"The new Customer Assistance Program will be an invaluable resource to residents who are in the midst of financial hardships," Solomon said. "I am extremely proud of the collaborative efforts between the Warwick Sewer Authority and the City to bring this program to fruition. I take pride in any program that is able to provide a helping hand to families in need in our community."
The WSA has several other established programs to assist low-income customers, including piggybacking on the City's "Circuit Breaker" program for taxes which allows eligible customers to defer sewer assessment payments.  The WSA also works with the City's Community Development program to distribute $1,000 grants (to those who qualify financially) and Rhode Island Housing on a low-interest loan program to pay for sewer connections.  Properties connecting to the City's sewer system in 2018 may qualify for WSA's sewer connection incentive program, which waives the first year of sewer usage fees.
WSA Chairman Peter Ginaitt acknowledged the Finance Committee of the WSA Board for identifying the funds to create this program.  "The WSA Board of Directors could not think of a better use for our billboard lease revenue.  We want to be able to support our customers through more difficult times utilizing this unique funding to help where help is needed.  I urge anyone who thinks they could benefit to inquire, as the funds are limited.  Remember, we cannot help if we're not asked!"
Residents seeking assistance are encouraged to contact Project Coordinator Roberta Steinle to see if they meet the necessary income qualifications. She can be reached at 401-468-4101.