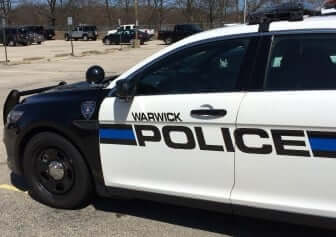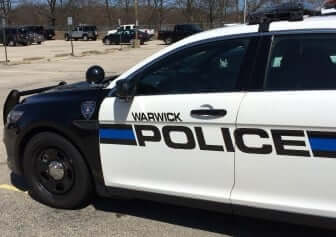 WARWICK, RI  —  Officer Nathaniel Gray found cocaine in a Pawtucket man's pocket Oct. 14 after arresting him at Hampton Inn, 2100 Post Road, on a Johnston warrant for reckless driving.
Gray spotted the man, Paul Joseph Kuzdeba, 38, of 16 Polo St., Pawtucket, RI, searching a car in the hotel lot. He discovered the car was associated with a reckless driving warrant and shoplifting warrant from Pawtucket Police, called that station, and learned that Kuzdeba was the person wanted on the warrant. He intercepted Kuzdeba as he was walking back to the hotel, according to the officer's report.
Two WPD officers joined Gray as he searched Kuzdeba, finding a clear plastic bag containing white powdery material. Kuzdeba told him it was cocaine, according to the report.
Gray put Kuzdeba in his cruiser and transported him to Warwick Police Headquarters, 99 Veterans Memorial Drive, where he was processed, and the substance was tested, confirming it as cocaine, 2.3 grams
Gray charged Kuzdeba with one count of possession of a schedule I-V controlled substance, less than 10 grams, a misdemeanor. He was arraigned Oct. 17 in Third District Court, scheduled for a Feb. 5, 2024 court screening on the charge, and released in $1,000 personal recognizance.