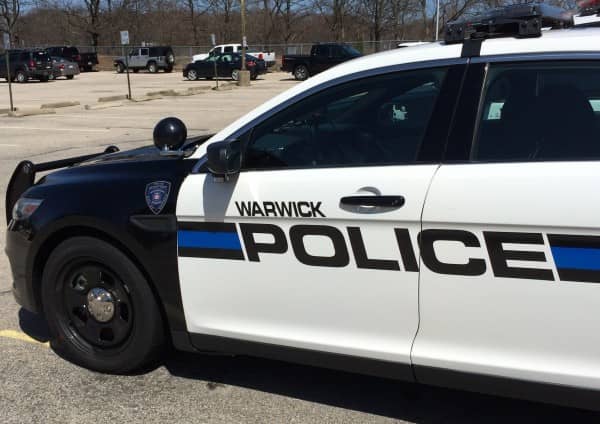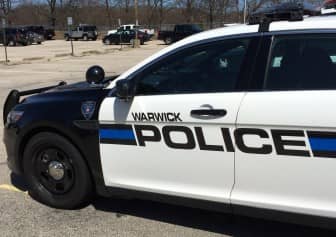 WARWICK, RI — A traffic stop at 11o Metro Center Blvd. Feb. 15 helped Warwick Police catch up with a Pawtucket man they'd arrested Dec. 12, 2017 for stealing packages from Fair Street homes but released on a warrant pending official charges.
Warwick Police were first alerted to the alleged thief, Christopher Tanksley, 28, of 455 Lonsdale Ave., Pawtucket in December when a Fair Street neighbor spotted the man taking a package from the front of his neighbor's house at 388 Fair St., and confronted him, according to the report of officer Matthew Smith.
According to Carney's account in the report, Tanksley apologized to him and returned the package, saying, "Sorry. Don't call the cops," according to the report. The neighbor noticed Tanksley's coat was bulging, prompting the man to ask if he had anything else that didn't belong to him. Tanksley handed over two more packages.
Tanksley followed his surrender of the stolen packages with a flight through the yard at 365 Fair St., running into the Pawtuxet Historical Cemetery. The neighbor called Warwick Police.
At the scene, Officer Britton Kelly located Tanksley on Tilden Street, according to the officer's report, and The neighbor positively identified him. However, since none of the people whose packages Tanksley had stolen were home to speak with, officers let Tanksley go and wait for one of the homeowners to  press charges.
Between Dec. 12 and Dec. 27, several residents stated they wanted to press charges. Shortly thereafter, Warwick Polic secured an arrest warrant for Tanksley.
On Feb. 15 at 3 a.m., Warwick Police detained Tanksley during a traffic stop near the intersection of Metro Center Blvd. and Greenwich Ave., arresting him on the larceny warrant.