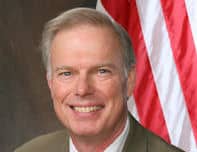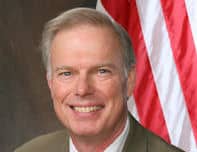 STATE HOUSE —Sen. William A. Walaska (D-Dist. 30, Warwick) was honored Nov. 30 by the Rhode Island Hospitality Association at their annual dinner at Twin River Casino. Senator Walaska was named a Hospitality Ambassador of the Year for his work in promoting the tourism industry over his many years in the Rhode Island Senate.
"I was very proud to accept this award from the Hospitality Association," said Senator Walaska. "I've always felt that tourism is one of the most important resources of this state. And it's important that we make use of all of Rhode Island's assets — both natural and cultural — to further promote our state as the great destination that it is."
The Rhode Island Hospitality Association represents more than 600 food service, hotels, vendors and hospitality members in Rhode Island and has been the voice of the hospitality and food service industry in the state since 1982.